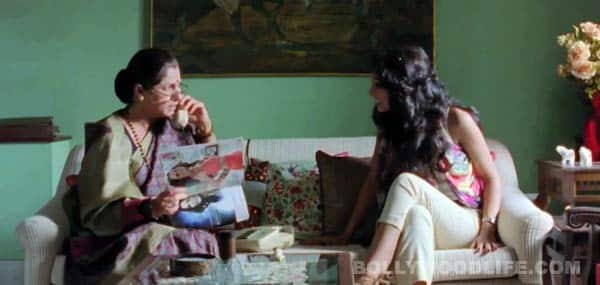 The film directed by Gurmmeet Singh is a slapstick comedy
What The Fish starring Dimple Kapadia has released today. We finally get to see Dimple on the big screen after quite sometime. Our critic Bhagyashri Pawar is watching the movie at a theatre right now. This is what Bhagyashri had to say about the film, 
"What The Fish can make you say the movie name a dozen times simply because of its pace. It's awfully slow. Dimple is barely seen on the big screen with other actors trying to entertain you most of the time…so far. Are they entertaining? Well, if you enjoy a slapstick comedy, maybe yes. Dimple's acting is good and she does total justice to the loud character. Wink, Wink! "
Well, we hope that the movie is enjoyable at the end of it. Watch this space for full review.