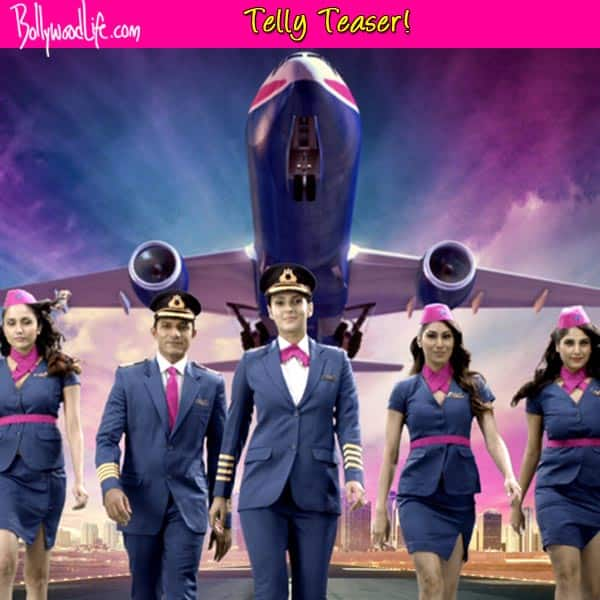 Teasers of the Star Plus show are out and it has left us asking for more
Tulip Joshi and VJ Yudhishtir are busy shooting for their upcoming show Airlines – Har Udaan Ek Toofan. The teaser of the show practically reveals nothing.
Both Tulip and Yudhishtir play passenger aircraft pilots. The show tells the story of the aviation industry. Like we told you earlier, it will also showcase the debacle of Vijay Mallya's Kingfisher Airlines. We are eagerly waiting for the show to launch. Here's what we expect to see in the daily soap…
#This is Tulip's debut TV show – so we definitely expect the actor to give a power-packed performance. Playing an aircraft pilot will require a lot of technical knowledge; let's hope the actor is equipped rightly it.
#Considering Yudhishtir is playing the male lead opposite Tulip, we expect some crackling chemistry. Somehow, the two don't seem to be the perfect match, but we can't really judge until we see them in action.
# The show promises quality production work. While the teasers don't exactly give the feel, but we've heard that the makers are shelling out a lot of moolah for this show. Let's hope the production value lives up to all the hype created.
# Every daily soap revolves around the drama between two people. We just hope that the show doesn't forget the main backdrop – the aviation industry and become a regular saas-bahu saga. From what we've heard, the show will concentrate mainly on the drama of the cabin crew, on floor staff, flight complications and every thrill there is in this industry.
Watch the teasers and tell us what you think of it BollywoodLifers.