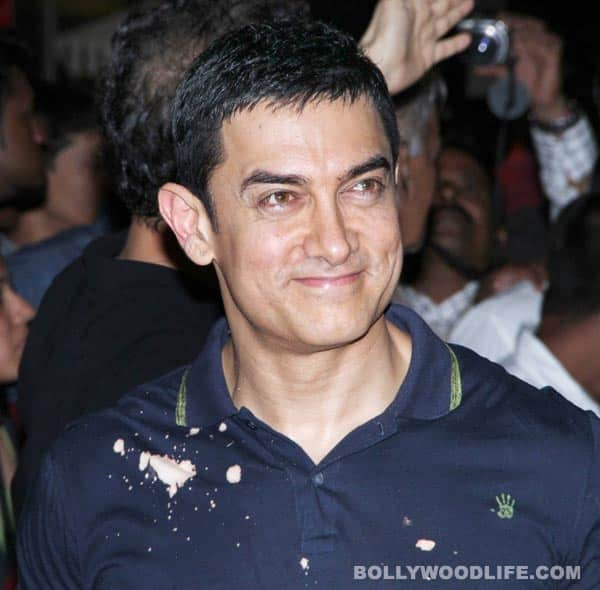 Bollywood's Mr Perfectionist was spotted in Jaipur's vegetable market causing tremendous curiosity amongst the locals
How would you react if you found out that the regular veggie market you visit everyday has a special guest in the form of Bollywood superstars Aamir Khan? We are confident most of us will go into a frenzy and rush to the spot immediately to meet the dudes. Well, that's what happened in Jaipur recently when Aamir was shooting for Rajkumar Hirani's forthcoming production P.K. Aamir was seen dressed in traditional Rajasthani colours with a tape recorder around his neck. People around him too were dressed in traditional Rajasthani attires. All around, there were pictures of Mahatma Gandhi even as the superstar shot various scenes of buying carrots.
As fans found out about Aamir's presence in the market, they rushed to the spot to meet him. But sadly, none could meet the 47-year-old actor because of the heavy security and blockade. State Tourism Minister Bina Kak was one of the few lucky people who got to meet the star amidst the unbelievable frenzy. The superstar was in the city with his wife Kiran Rao and son Azad Rao Khan.
We hope Aamir did his shopping ..errr…shooting for the film in the market peacefully even though his starry presence created traffic jams in the city!
ALSO READ: Aamir Khan wears a skirt!