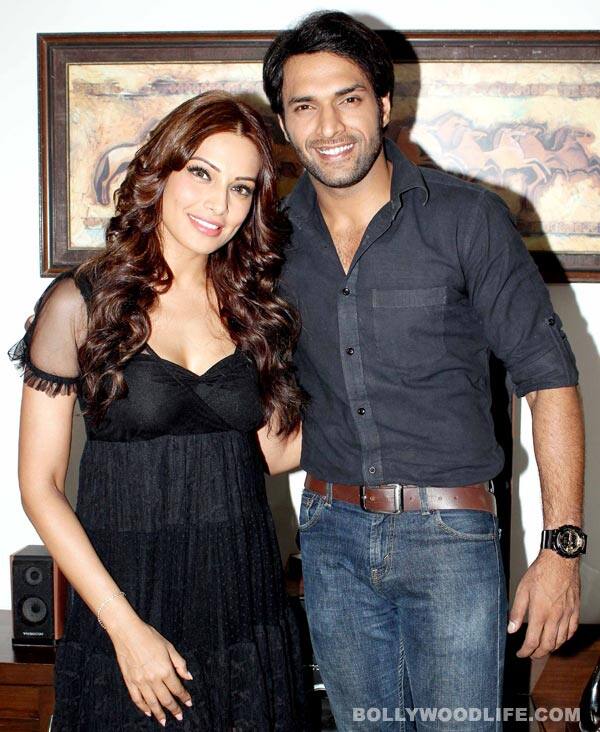 skip advertisement
It's obvious that the actor was promoting her upcoming horror flick – Aatma on Star Plus' popular show, but wonder what connection the makers will show between crime and paranormal?
Bipasha Basu was seen on the sets of Arjun, bonding with the cast and crew of the show. The all-men unit of the Star Plus show was tongue-tied in the presence of the beautiful diva who wore a little black lace dress. After all, it's not every day that they come across such a beguiling lady, right?
Bipasha was seen chatting with Shaleen Malhotra, who plays the lead character of Arjun in the weekend soap. The serious and brooding actor, who plays a cop, couldn't stop smiling in Ms Basu's presence.
But we wonder why the makers of Aatma chose to promote the film on a crime serial instead of a horror show! Guess we'll know only when we watch the episode!
What would have been an interesting touch to the whole promotional gig is Nawazuddin Siddiqui's presence. But looks like Bips – the commercial face of the movie – will have to be the one going all out to promote this horror flick.