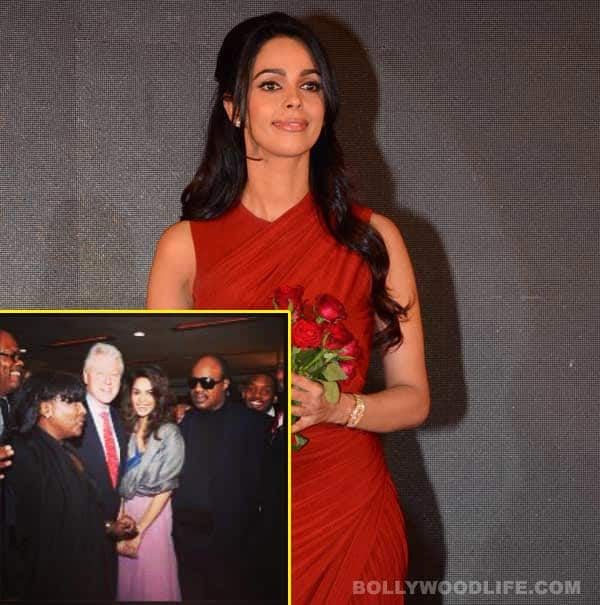 We all know that Ms Sherawat loves posing with Hollywood celebrities at social dos and then claiming them to be her friends, rather than just admitting to being a fangirl. But looks like she is no longer obsessed with firang actors…
Mallika Sherawat's latest picture on Instagram will shock you. Coz the Hisss actor isn't standing next to a famous Hollywood star. Just like we did, you may jump out of your seat thinking that finally there will be no more embarrassment for us, but sadly that isn't the case. In her new photo Mallika is seen with former American president Bill Clinton. Along with the picture the sexy siren tweeted, "President Clinton is just so Charismatic! Couldn't believe I am actually standing next to him:)!" We are sure even Clinton could never have imagined that one day he would be posing with 'Bollywood superstar Mallika Sherawat' – the B-town starlet who pops up at every Hollywood event, goes berserk getting pictures with celebs taken, and then posting them on social networking sites. Yes, the same 'superstar' who spends more time in Hollywood doing magazine cover shoots in her scanties then acting in Bollywood films.
Frankly speaking, we are glad that Mallika is in Los Angeles living her queen sized life, gracing Hollywood parties and of course going click click click every time she spots a famous person. Coz that's so much better – to look at her pictures than to watch her on 70mm, hai na?