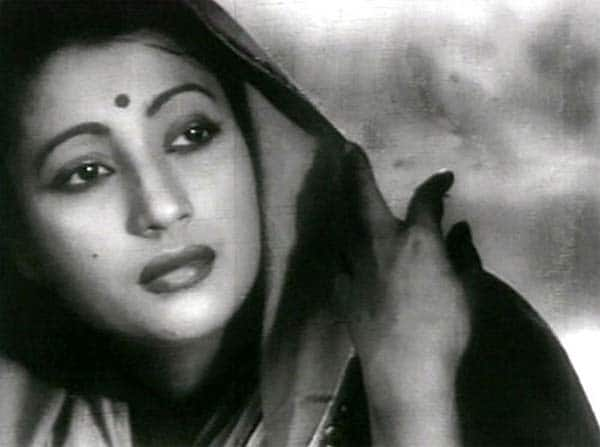 The legendary actor passed away this morning following a cardiac arrest
Despite her see-sawing health condition, Bengali screen legend Suchitra Sen's last wish was to go home, a doctor said Friday. The actor died early Friday morning of cardiac arrest at a city nursing home.
"She used to speak of going home…a few days back. Though she knew she was frail, she had expressed a desire to return home," Subir Mondal, a doctor of the seven-member team that had attended to the ailing actor at the Belle Vue Clinic here, told .
The film icon, a disciple of Ramakrishna Math and Ramakrishna Mission, had also during her stay at the hospital here, brought photographs of Maa Sarada among other artifacts. Devotional songs were played regularly during her treatment, said Mondal. "There were two reasons for this. The monks of the Mission had recommended this. Besides, there was a medical angle to it. The devotional songs helped her stay awake…the longer she stayed awake, the lesser the concentration of carbon dioxide would be in her blood. That was a positive effect of the songs."
As her therapy progressed, she grew wary of blood tests and chest physiotherapy. The 82-year-old actor, under treatment for the last 26 days at the hospital, following serious respiratory problems, breathed her last at 8.25 a.m. Friday. She ruled Bengali cinema for decades thanks to acclaimed films such as Deep Jwele Jaai and Uttar Falguni. She also starred in Hindi movies like Devdas, Bombai Ka Babu, Mamta and Aandhi.
A widow, Suchitra leaves behind her daughter Moon Moon Sen and granddaughters Riya and Raima. All three of them have stepped into showbiz.