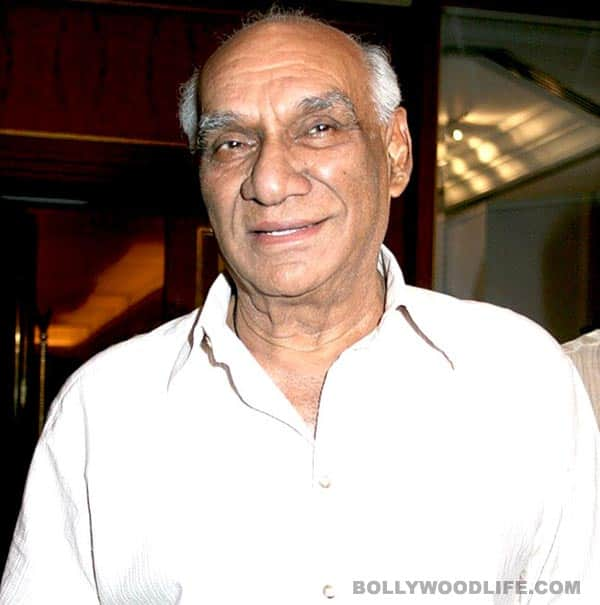 On his filmmaker's death anniversary October 21, J&K Tourism Minister Ghulam Ahmad Mir acknowledged his efforts to promote tourism in the state
He's the dream merchant who immortalised the verdant valleys and shimmering lakes of Kashmir before he went on to make Switzerland the aspiration of every Indian honeymooner. Yash Chopra's contribution to the tourism and economy of J&K was amply acknowledged by the state's Tourism Minister Ghulam Ahmad Mir who didn't forget to thank all the others who have also showcased India's own slice of paradise.
Mir, who was the guest speaker at a conference in Mumbai attended by stalwarts from the film and TV industry besides senior government functionaries and corporates, showed stunning slides of newly developed locations in Kashmir and Leh, recounted the glory days and promised every possible kind of support and incentive to wean away Bollywood from foreign shores. "Why go abroad when similar and better locations than those are available in your own country?" he pleaded as the audience nodded in agreement.
But when the minister asked if anyone in the room would promise to shoot their very next film in Kashmir, after an uncomfortable silence, just one hand went up. It was Ramesh Sippy. "Just to show how much we are ready to make your experience in Kashmir perfect, we will provide all locations and logistics free of cost for your film," announced Mir as Sippy almost jumped with joy.
When the conference broke for dinner and drinks, most of the chit chat centred around his big fat Diwali gift. When a beaming Sippy strolled in, one particular producer couldn't help but loudly put it all in perspective for him. "All that's very well, but who's going to pay the airfare? I tell you it's cheaper to fly to Bangkok." Hmm.
Text and photo: DNA
ALSO READ:
Yash Chopra first death anniversary special: Most memorable songs of the filmmaker
Yash Chopra Memorial Award: Lata Mangeshkar is the first recipient