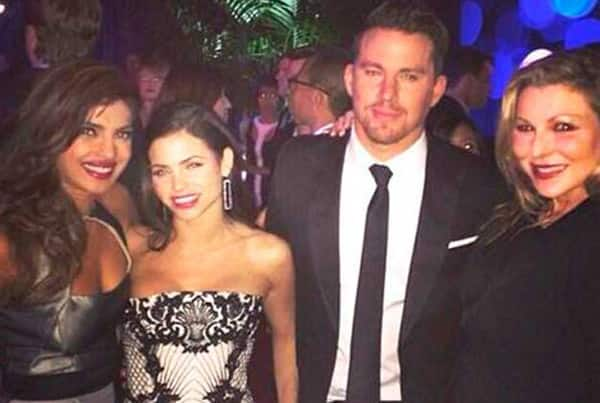 PeeCee is bonding big time with some Hollywood stars
Priyanka Chopra seems to be having  a gala time with various Hollywood stars off late. After being spotted with actors Jon Hamm and Gerard Butler, the Exotic babe recently hung out with actor-producer Channing Tatum at the after party for Golden Globe Awards in Los Angeles, USA. Channing is best known for his roles in movies like Step Up and 21 Jump Street. Was it really just a party or did she discuss about a Hollywood film project with him, we wonder.
"It was a very sweet encounter. She met Channing and his wife, Jenna Dewan-Tatum. They spoke about work and even the popularity of Priyanka's song, Exotic.", a source was quoted by a daily.
Priyanka herself was elated after meeting Channing. "It was fun meeting Channing Tatum and his lovely wife at the Golden Globes. They are an amazing couple.", the Gunday actor said.
Well, looks like PeeCee has some strong connections in Hollywood. It wouldn't come as a surprise to us if she bags a Hollywood film soon. Way to go, girl!