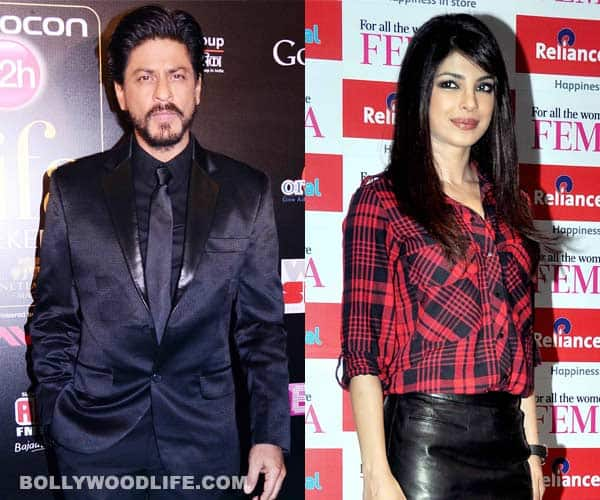 The once very 'close friends' who avoid bumping into each other for the reasons best known to the two and to the media were in the same city recently. What were Don co-actors were doing in London?
After the glorious fall-out and being in the news all year long, Shahrukh Khan and Priyanka Chopra were in London recently. After displaying the affection they have for one another, the two are not 'good friends' anymore, or so we are told. Both PeeCee and SRK don't quite look for an opportunity to bump into each other.
But such is life that their starry paths crossed in London recently. We spotted SRK having a good time with son Aryan in the city. The superstar also spent a lazy day in the British capital. And PeeCee was seen getting mobbed by fans while she was there to promote her upcoming superhero movie Krrish 3.
Naturally, both SRK and Piggy Chops were doing their respective businesses. We wonder if the ever gracious Khan –who always makes it a point to meet his friends and family wherever he goes even cared to meet the Chopra gal. We will ask SRK that when we meet him next. And we hope that King Khan doesn't give lame excuses like he was running short on time or worse still, he was not aware about PeeCee's sexy presence in the city, wink-wink!