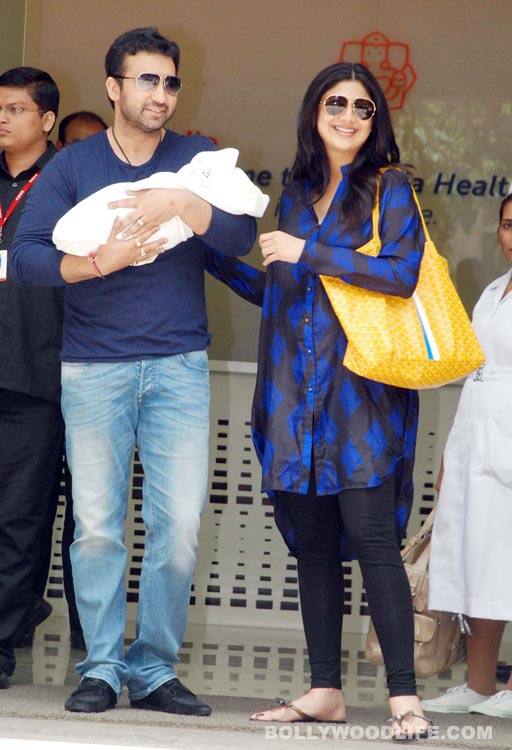 Baby K is currently reigning over his dad's microblogging site. And that's where Papa Kundra revealed how much can actually lie in a name!
Raj Kundra aka Papa K has gone almost berserk tweeting about his li'l one on the microblogging site. And one tweet that caught our notice yesterday was: "#babyK latest update: Enjoyed a lovely sun bathing session now having his feed. Will be giving baby K his first proper bath today so excited" Awwwww. First ever bath! Now that sounds really special, no?
But that's not what nudged us to mention it here. After a series of ecstatic tweets that revealed Mr Kundra's 'independently wealthy to be unemployed' status, Papa K shared the driving thought behind Baby K's name.
And here's what – "Dear #babyK You're born without anything but u die with you're name. so that name must not be a WORD…it must be a HISTORY…!!" Ah! Now that's very, er, profound. Right? But it makes us wonder what's on dear Papa's mind.
Is he hinting at a historical name? Or will the baby's name be an anagram hinting at the history of Kundra family? Or will the moniker reflect the life of his famous parents? We're not sure. Nevertheless, all this makes us look forward to Baby K's naming ceremony. But till then, tell us what you think the name might be, dear Bollywoodlifers. And remember, the tip-off is – HISTORY!
ALSO READ:
Shilpa Shetty waits for mum Sunanda to suggest son's name