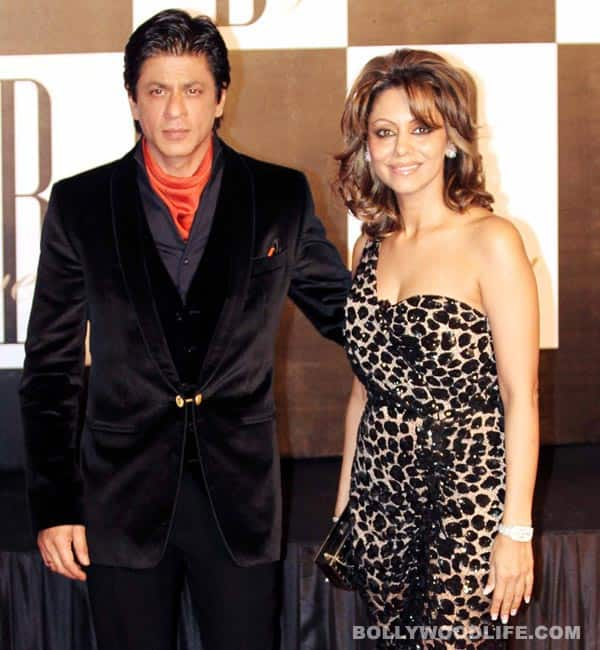 With all the stories about SRK and Priyanka Chopra swirling around, we had to wonder how the King Khan's wife would react…
We have told you, they have told you, everyone has told you. There has been major buzz going around about the…err…bond between Priyanka Chopra and Shahrukh Khan. To be frank, we are not sure we believe any of it, since a man and a woman can be close friends without any hanky panky involved, but that is not what we are writing about right now. In all the gup-shup and teekhi baatein going around, we have been wondering what SRK's wifey Gauri Khan would say if she allowed herself to react.
And then, it happened! Yes, we were idly trolling old seasons of Karan Johar's chat show and found something that was amazingly appropriate, though said in another context. Wanna know what it is? Hang on and read…
According to Gauri, who was responding to a question from KJo, "If he would choose to be with someone else, I would not want to be with him. If we are not supposed to be together, if he has to be with somebody else, then let me find someone else too…and I hope he is handsome!" You go, girl! We like!
And then we listened in some more and heard this from fond husband SRK, who horned in to the conversation and when asked by Karan whether Gauri was the stabilising factor in his life, "Her intelligence lies in that she is a silent observer of a lot of things. Stabilising or not, she is the only factor in my life."
Hope that always remains so, SRK!