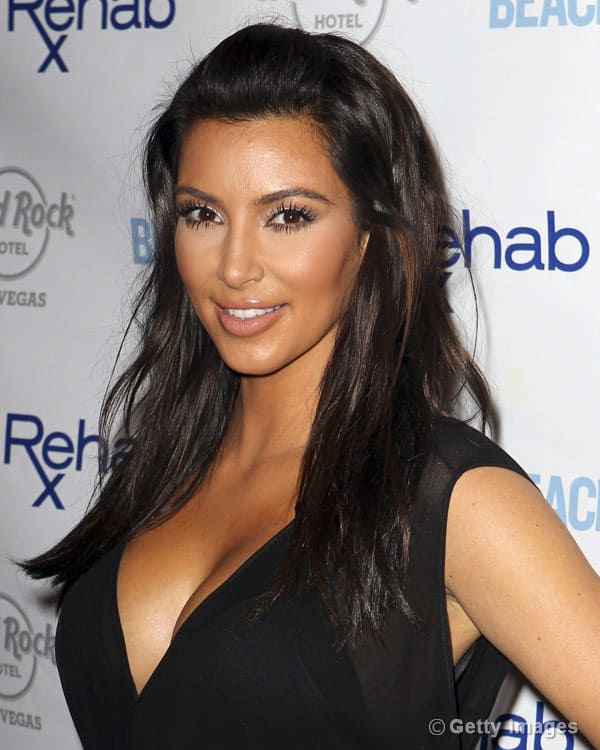 The babe from Keeping Up With The Kardashians will probably starve during her stay as an inmate, especially since she thinks that Indian food is 'disgusting'!
The inmate roster on this famous reality television show has been a hot topic of discussion since Bigg Boss premiered in India. And the show has kept its promise of being hot, haute and happening by showcasing droolworthy celebs, including Pamela Anderson (Season 4) and Sunny Leone (Season 5)…you know, ladies with the perfect two-hour-glass kinda figures.
And for this season we hear that the makers have big ambitions, more than in previous seasons. This time, chirps our feathered friend, they have decided to try and rope in the hoity-toity Kim Kardashian for Bigg Boss 6. What can we say? The lady passes the figure test with flying colours – have you seen those lush curves poured into bandage dresses? But will she be able to survive in the aggressive house? We think not.
And we have our reasons all neatly laid out for you to mull over. First, wethinks Kim is too uptight to be able, even if willing, to bend according to the rules of the house. The lady has a long list of problems even in her own house, as we've witnessed in the American reality television series, Keeping Up With The Kardashians. And so we fear that Kim dearest will never be able to cope even for a couple of hours amidst other inmates, including Bhojpuri actors, politicians and television stars, all catfighting and bitching to avoid elimination. She stands no chance, right?
But let's suppose the unexpected happens, and Kim actually stays put. She still won't be staying for long, 'coz before she knows what she is doing, she will leave – why? Think about it; what will the lady eat? Definitely not Indian food! Remember how Kim said how she finds Indian khana 'disgusting'? We heard that and were definitely not pleased. And while we refrain from commenting on her decidedly bad taste, we wonder about the plight of her uptight digestive system if she stopped over in the house of Bigg Boss. Tch tch!
And guess what, buzz suggests that the producers of this coveted  show are trying hard to match Kim's steep price that's rumoured to be Rs 4.5 crore. Whoa! Even so, we would like to see the tight – or should that be 'large'? – ass lady in the house. 'Coz if nothing else, we're sure she would be a great source of entertainment with her nakhras and nautanki in place. And we would just love to watch her being taken down a few notches, all in Hindi, which she definitely will not understand! And then her current lover-boy Kanye West can come riding in and rescue his voluptuous lady, no? Kya scene hoga!