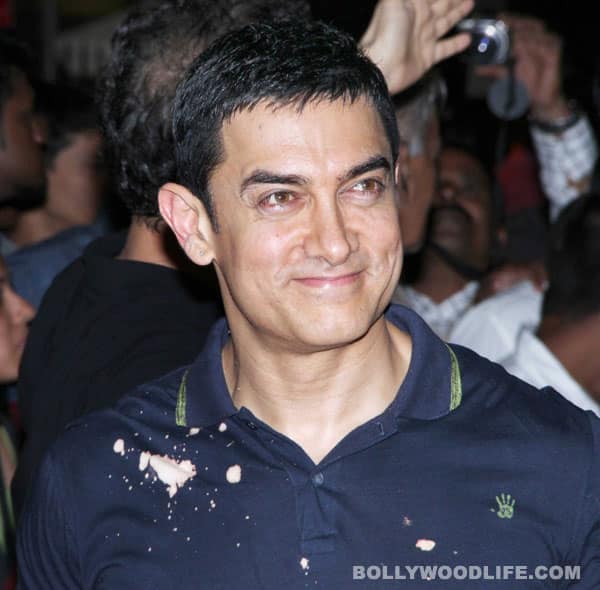 After being showered with criticism and praise all at once, Aamir Khan bids goodbye to the small screen (for only a brief while, we hope) this Sunday. We wonder what will he bring to the table next with the next season…
As Satyamev Jayate season 1 comes to an end this week, we aren't quite sure if Aamir Khan has made up his mind about doing season 2 yet. And although we hear that he will think about all that jazz only post-September, after he's done wrapping up his film projects, we wonder if the next run of the show will be more boring or surprisingly interesting…
Well, whatever the case is, we came up with a list of what we would like to see in season 2. And we hope Mr Khan pays some heed to our carefully jotted suggestions.
More outdoor interviews
We saw Aamir playing basketball in the promos and chilling in Ladakh. Where's the adventure, where's the action? Everything seems restricted to a set, a studio audience and people whining and weeping in the boring indoors.
Less melodrama
Every time the cameras zoom in on Aamir Khan's moist eyes or focus on a crying spectator in the audience, we really pray for them to cut down on the rona dhona. It feels like the makers of the show are trying hard to make you choke up and that can get quite irritating at times.
Claiming that SJ is a family show
Eventually people will watch the show if they really want to. Constantly harping on the fact that they have chosen Sunday to air the show 'coz they want the whole family to enjoy it together has started to get on our nerves. Gone are the days when people woke up early to watch Mahabharata and Ramayana. Today everyone simply wants to cherish their Sundays, sleeping away to glory or enjoying a delicious brunch.
Less preachy
Preach, preach till you succeed. We hope the makers change the motto of the show in the near future.
More interesting issues:
Cyber crimes
Since it's the electronic age, it would be fun if Mr Khan brings to the fore the number of cyber crimes that takes place every year. Young techies minting moolah out of this profession and unscrupulous entrepreneurs duping people left and right are certain issues he can shed light upon.
Littering
From spitting to throwing around waste on the roads, Aamir can sprinkle his own spice to this age old problem.
Sports
Aamir can talk about the challenges faced by the sportspersons. How some of them resort to drugs and climb up the ladder at a great speed and how the hardworking ones lag behind. What we see and hear is only the tip of the iceberg; Khan can try and uncover the underbelly of this industry.
Corruption
It's rampant and hence all the more challenging to do an exhaustive study on a subject of this nature and transform it into a one hour show. But it definitely is a subject that needs to be talked about and dealt with.