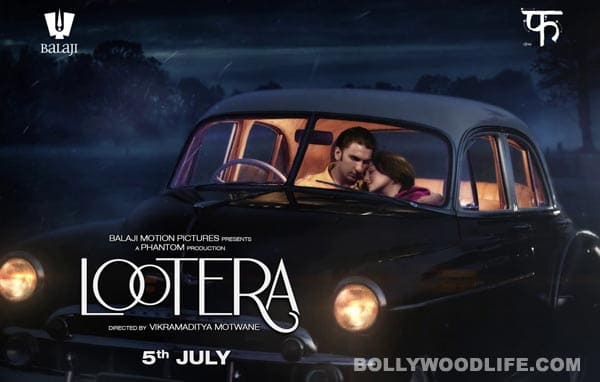 While Vikramaditya Motwane and Anurag Kashyap defend Trivedi's music, we find an uncanny similarity between the two songs. But you decide for yourself….
Copying is often passed off as 'inspiration' in Bollywood. And director Vikramaditya Motwane and producer Anurag Kashyap, who are known as new age filmmakers helming original content, are super miffed with talk that Amit Trivedi's theme tune for their next project Lootera (starring Ranveer Singh and Sonakshi Sinha) is copied from Rachel Portman's track We had today from the 2011 Hollywood movie One Day.
The two have been coming up with various justifications for the score and we find it all rather difficult to digest. So we decided to investigate. And the truth is that the similarity between the two tracks is too uncanny to ignore. While the One Day number is a piano and violin rendition, the Lootera theme song incorporates sitars and later drums and heavy beats as it builds to a crescendo.
So we wonder why the duo is taking such offence to this comparison. Trivedi's song definitely sounds so close to Rachel Portman's track. If this is indeed a coincidence, then it's nothing less than a stroke of genius!
Here's what Vikramaditya had to say in defence of Trivedi on his blog:
The text in the Udaan trailer was taken from the trailer of Where The Wild Things Are
The music of the Lootera teaser trailer hasn't been copied from One Day. The theme is sourced from a small musical bit composed by Amit Trivedi for a song that's in the film, which we decided to expand and turn into a full fledged theme for the trailer.
Unfortunately it ends up sounding a lot like One Day but I assure you that it's coincidental. When you (eventually) hear the song you will understand and see where the theme was born.
On Udaan – I have said this before and I will say it again (since I'm not allowed to live it down on this blog) that we made a mistake on the trailer. We structured it around the trailer of Where The Wild Things Are and we were lazy in correcting it later. And I take full responsibility for that and have never tried to defend it.
And as far as the credit for O. Henry goes, it isn't something that I've ever tried to hide, even when I wanted it to be a surprise and it was leaked to the press. It was always on the cover of the script and will be in the film loud and clear when the time comes.
I'm hoping this clarifies things somewhat, at least from my end…
But all that apart, you judge for yourself – which is the inspiration and which the inspired? Watch video.