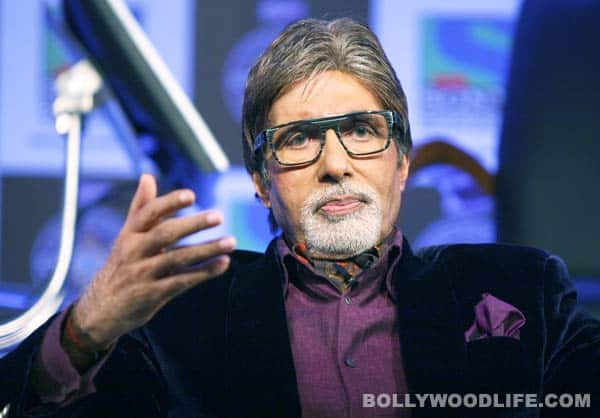 The Big B, while in one of his benevolent moods, decided to part with an autographed garment from his wardrobe to Parikrma Humanity Foundation's new programme, Jeaneration. Any guesses what it was?
Amitabh Bachchan recently decided to do his bit for underprivileged children. And what could be better than gifting them word-class education, right? So that's exactly what Big B did – but by donating his autographed jeans to Parikrma Humanity Foundation for an auction during the launch of their new programme, Jeaneration to raise funds.
Also, Amitabh decided to make good use of his 'active' social network to spread the word. "..at the charity for educating under privileged children from the slums, they have a programme called Jeanaration. Celebs donate their autographed jeans and the auctioned bidding for that goes to educate a child… 24,000 Rupees for an entire year! Surely we can support it in great numbers. Will try and put it up on Fb and invite donations for these deserving children – a movement that shall be going Global rather rapidly…," Bachchan Sr wrote on his blog.
What's more, apart from AB's jeans, the auction will also feature denims worn by Kareena Kapoor, Deepika Padukone, Priyanka Chopra, Saif Ali Khan, Anushka Sharma, Shahid Kapoor, Sonam Kapoor, Anil Kapoor and Kangna Ranaut. Now that's a long and impressive list, no?
But we're happy that apna B-town is contributing so meaningfully to the welfare of the underprivileged children. Kudos!