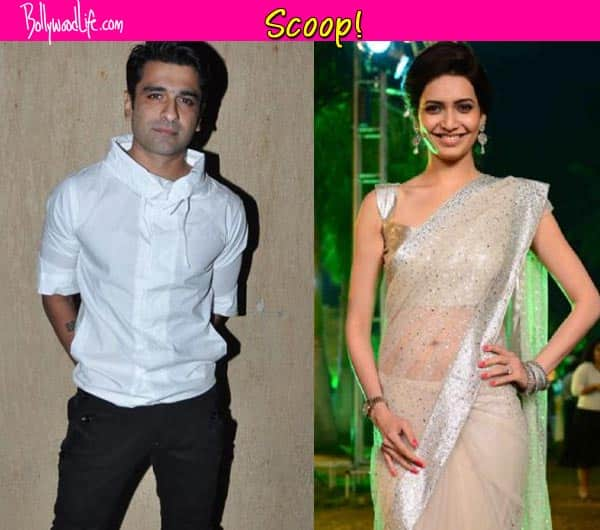 Well we know they are friends, but our sixth sense tells us that there's more to the story than what meets the eye – So here's the latest gossip on them
During the Independence Day special on Colors' popular show – Comedy Nights with Kapil, Eijaz Khan was roped in to do a special performance. The actor was initially in a tearing hurry waiting to wrap-up the shoot and leave. Just after his shoot, when Eijaz was about to leave, Karishma Tanna walked in to the studio.
Sources claim that as soon as Eijaz saw Karishma, he turned back, pulled up a chair and waited to have a long leisure chat with Ms Tanna. Ahem…ahem! Suddenly the actor was in no rush to get wherever he intended to go before.
Our over-imaginative brains can't help but wonder if there's something more to the scene than what they are letting on. What do you think BollywoodLifers?