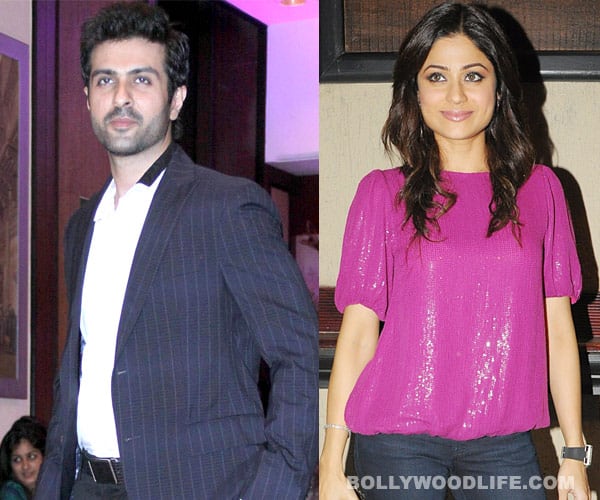 The Baweja boy has been hanging out a lot with Raj Kundra and the Shetty sisters. But it's not strictly for professional reasons!
Our alarm bells didn't stop ringing when we spotted Harman Baweja with Raj Kundra and the Shetty sisters at IPL matches, Super Fight League events, and other dos. What's wrong with that, you ask? The Baweja boy and Kundra-Shettys were never friends to begin with. But then we remembered that the Love 2050 actor had signed Shilpa Shetty's first production, an action film co-starring Sanjay Dutt, so he became a part of their clique and we quickly stopped prying into the matter anymore.
But it turns out that we haven't been completely wrong in sensing the Harman-Shettys union a bit odd. Our darling detective informed us that there is a special brew cooking between the singletons – Harman and Shamita. The two out-of-work actors first met a year ago when Harman had come to meet Shilpa to be a part of her first home production. Though, it's only recently, he and the younger Shetty have been nurturing romantic feelings towards each other. That's not all. The new couple in love has elder sister Shilpa's approval and blessings to take the budding romance ahead.
In fact, our buddy told us that soon-to-be mom Shilpa wants this love story to culminate into marriage. When Harman and Shamita were quizzed if there was any truth to the romance rumours, both vehemently denied it and maintained the proverbial 'good friends' stance. However, we think we'd let time unravel the reality of this budding romance.