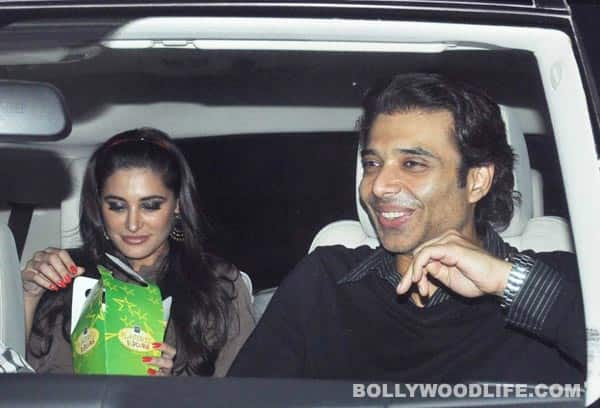 Yash Chopra's younger son is spending some quality time (read: flirting) with his 'good friend' Ms Fakhri on the social networking site
Uday Chopra's fondness for Nargis Fakhri and the two sharing an extremely good rapport with each other is common knowledge in B-town for some time now. The duo, which has been dating since last year, has grown increasingly close of late. We toh even heard that the Mohabbatein actor had actually planned to tie the knot with the Rockstar babe last year, but the sudden demise of Yash Chopra put their plans on hold.
Though Uday's acting stint brought him hardly any results, it seems his personal life (flirting with Nargis) is certainly making him smile. At least, the recent cute conversation between the two actors on the Twitter handle suggests that. Take a look at their PDA, but mind you, we don't interfere in people's personal affairs!
@UdayChopra: It feels like the world is covered by a thin curtain of melancholy. Far enuf to be out of our reach but close enuf to make us keep trying
@NargisFakhri: long time no tweet- just asking people, 5 things they are grateful for. Curious to hear what u r grateful for? Do share
@UdayChopra: I'm grateful for your beautiful smile, ur gorgeous face, ur amazing body, ur striking personality and ur positivity
@NargisFakhri: Oh Lord, you can do better than that! But thank you for being grateful for my physical attributes.
@UdayChopra: My dear Nargis, why involve The Lord when we can amicably settle this between ourselves. I'd love to better as long as you teach
@NargisFakhri: u r so silly – I'm not talking to u anymore, bye
So what do you feel about the happening couple, BollywoodLifers? Do you think they will get married soon?