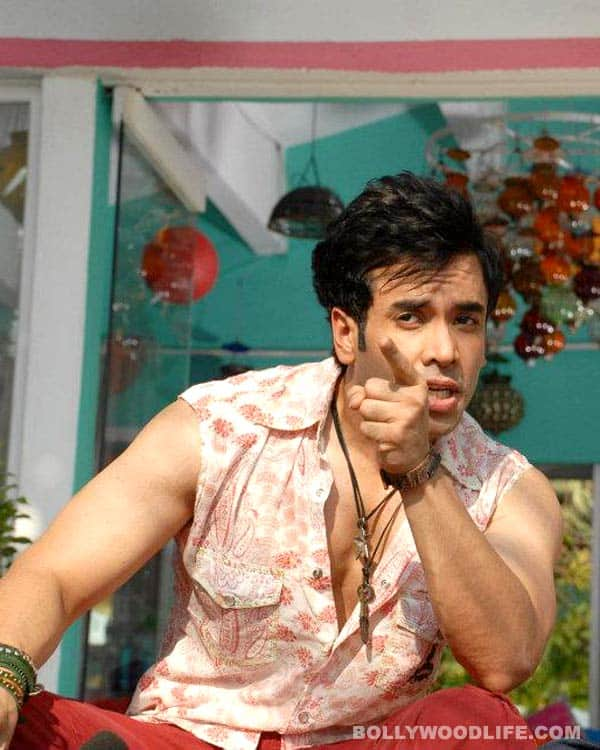 The numerology bug strikes again! But this time it makes us look back and giggle at the movie names that have been tampered with to make them look and sound 'lucky'
It's not the story, script, cast or even the item number that promises a movie's blockbuster performance. Instead, it's those extra – often misplaced – alphabets that bear the entire weight of a movie's success. So when Tusshar Kapoor got a negative vibe from the harmless 'Bajate' in the name of his upcoming film Bajate Raho, he went knocking on the door of a well-known numerologist. Result – an extra H in 'Bajate' that made it 'Bhajate'. But, hello, that's hardly a word in any language!
Well, that's ekjacktly the point! Language doesn't matter; it's the numbers game that affects the orientation of planets somewhere in outer space that's more important. Right, filmmakers? As far as the spelling and language go, heck, our viewers are intelligent enough to decipher what the maker's trying to say, right?
So we act nonchalant, look back and snort at how entertaining such tamperings have been. Total entertainment, we say. Dear numerologists, yes, those extras are doing their work well!
The aa… category
The lucky As here make it look like the makers have tried to yell out the movie names to sell them. Aren't we right?
Once Upon a time in Mumbaai
Yuvvraaj
Raanjhnaa
Dehraadun Diary
Right Yaaa Wrong (Yaaaa….it's wrong!!)
What's Your Raashee? (Whatever it is, an extra A and E will set everything right. Why bother about sun signs then? Wink, wink)
The Z effect
Know for sure that where the lucky Z makes an appearance, it's a warning that the movie might make you go zzzzzz….
Krazzy 4
Karzzzz
Rangrezz (Beware for this now!)
Shahrukh Khan inspired K
Filmmakers who can't get over the KKKKiran phenomenon that was a rage when Darr released take to this one, perhaps.
Kambakkht Ishq (Our breath actually got stuck in out throats while saying this one.)
Ishkq in Paris
Ek Main Aur Ekk Tu
Miscellaneous stammering
Now an extra B or an extra R is not really common. But how do you not use it when it's oh-so-lucky?
Bbuddha – Hoga Terra Baap (Hehe, the bububuddha here shows that old age is catching up, and fast!)
Krrish
Hissss (Sssseriously?)
Action Replayy