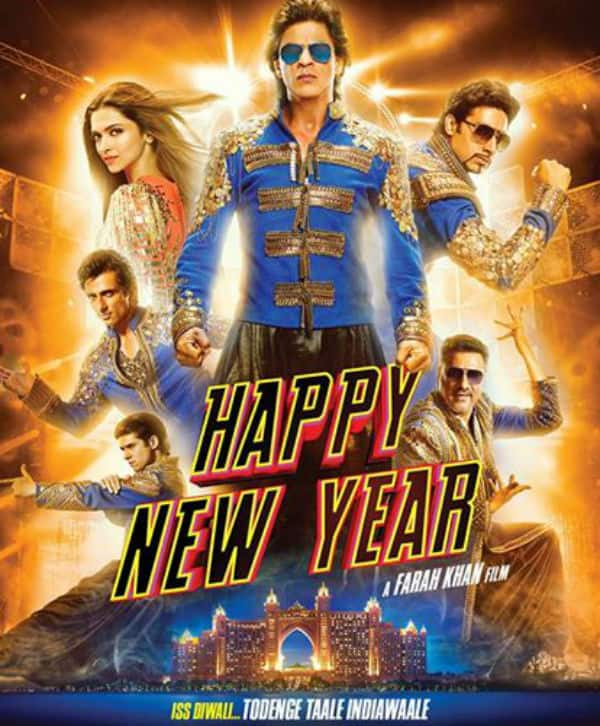 This year's most anticipated trailer created history by utilising never before used platforms to promote the film
We all know the kind of buzz that surrounds a Shah Rukh Khan film. And the Badshah of Bollywood seems to understand the hype around his films as he leaves no stone unturned to market his film to reach the maximum audience. But with the trailer launch of his upcoming flick Happy New Year, the superstar has created history as the film forayed into new platforms to promote the trailer.
While the HNY team is overwhelmed with the response from the fans, not many know that Red Chillies used all possible Digital Platforms – Social Media, Mobile (VAS), DTH & Application Economy to ensure a large user-preferred reach for the trailer. In an era where most of the trailers are released on Youtube, Happy New Year stood out as an exception; the trailer was first launched on Facebook's native video player using an application wherein the trailer was not only launched on the Facebook page of HNY but also the timelines of all the users who subscribed to the app.
The CEO of Red Chillies Entertainment, Mr Venky Mysore said,"In keeping with the tradition of innovation established by Red Chillies, we were delighted to launch the trailer of HNY for the first time across multiple platforms. This was also done to meet the demands of fans who are consuming talent in ways that suit them. This has given the trailer an unprecedented footprint and delighted the fans."
Within the first 24 hours of trailer release on Facebook, HNY trailer received 1.5 million view and over 360K likes. Farah Khan's robbery flick also became the first film to unveil its trailer on Whatsapp. Also the promo got more than 2 million hits on Youtube in first 24 hours.
With such a grand trailer launch, fans are left gasping for breath, wondering what do the HNY promotions have in store.