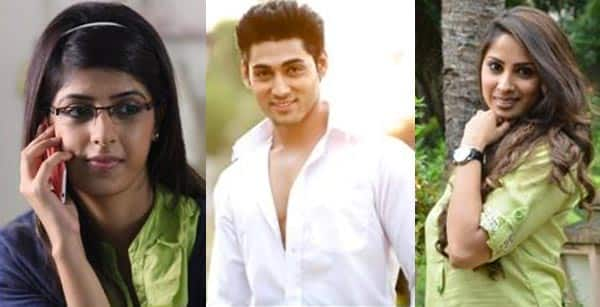 From buying roses worth 10 paise for their mother to surprising their girlfriend with a karaoke session, Indian TV stars share their most special moments…
Small screen celebrities like Sangeeta Ghosh, Ruslaan Mumtaz and Aishwarya Sakhuja share the most memorable moments of their life. Here's what they have to say:
Sangeeta Ghosh (Saachi in Kehta Hai Dil…Jee Le Zara): "My most special moment was when I cooked for my husband for the very first time. I was planning to prepare kheer (rice pudding) for him. It was my very first cooking endeavour. I decorated the kheer and kept it in the refrigerator. When it was time to be served, I realised it had turned into a solid form like a kulfi. But, to my surprise my husband relished the dish and also praised me for it."
Ruslaan Mumtaz (DV from Kehta Hai Dil…Jee Le Zara): "Once I had invited my girlfriend home saying I'm having a house party. The truth was I was home alone and there wasn't any party. Initially, when she realised about the prank she was a bit hesitant, but I was quick enough to organise a karaoke session and surprised her. I sang songs for her all night and we had a lovely time. That was the most special moment of my life."
Ruslaan Mumtaz gets engaged to long time girlfriend Nirali Mehta!
Aishwarya Sakhuja (Shikha Gupta from Mein Na Bhoolungi): "My first special moment was when as a model I planned to save money for my first fixed deposit account. I had promised my dad that I would invest that money and after achieving the target I ended up blowing all of it on my first Prada handbag."
Javed Jaffrey (judge of Boogie Woogie): "When my wife was nine months pregnant, I took her with me on my back for a walk on the Carter Road in the rains. It was the most special moment for me, my wife and also for my kid."
Ravi Behl (judge of Boogie Woogie): "The special moment I had was on Valentine's Day when my girlfriend was expecting gifts and I didn't give her anything. When the clock struck 12, I landed at her place and gave her loads of gifts and said that I do not need a Valentine's Day to show my love for you."
Naved Jaffrey (Boogie Woogie judge): "I had a very unique and special badtameez dil moment during my childhood. It was for my mother. I had bought roses for my mother for 10 paise when I had no pocket money."