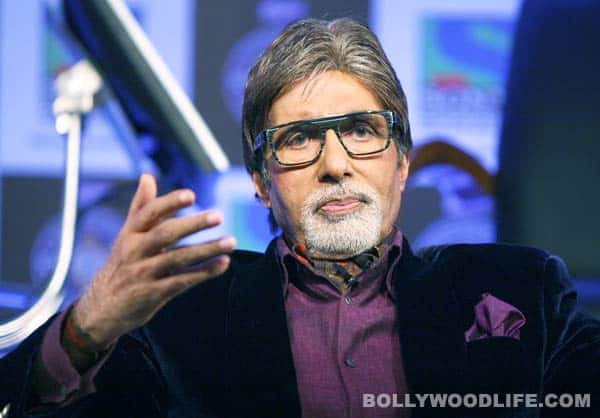 Big B's fuzz has attracted a lot of attention from people around him. But he is so not happy with it! And here's why…
Amitabh Bachchan's beard was recently in the limelight when a Kaun Banega Crorepati? contestant compared it to the padma ka phool (lotus). How bizarre! And while we chose to giggle at this one-off comment and leave it at that, we realised that there's one more person showering all her attention on Big B's face fuzz. Do you know who that is? His granddaughter, Beti B, Aaradhya Bachchan! Hehehe…
The Shehenshah revealed at the launch of KBC that "The only thing that she has been able to understand, according to me, is that this bearded person is going to play an important role in her life. She keeps playing with my beard," he said, after confessing that he really wants Beti B to start recognising him as her dadaji. Awwwww!
But we don't blame li'l Aaradhya, Amitji. 'Coz focusing on the way your beard moves as you talk or how it tickles her little face as you cuddle her must be entertainment for her, no? So guess if you really want her to recognise the real you hidden behind that fuzz, try shaving it off.
But hang on….on second thought, that would be such a horrible thing to do! We've grown so used to seeing Amitabh in that trademark beard and imagining him without it seems…errr…strange. Right? So guess you'll just have to wait, dear granddad, for your baby Bachchan to get over her current fascination. Teehee!