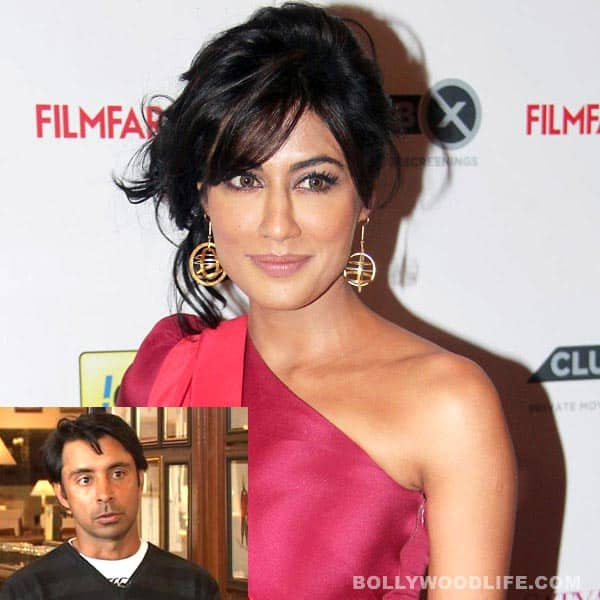 We couldn't help mulling over the reason behind such a nasty piece of…err…fiction – if that's what it really is, of course
We've been talking about Chitrangda Singh and her marriage with Jyoti Singh Randhawa, the union that our feathered friends suspect is on the rocks. Is it true? Oh, we know it's none of our business to poke an ill-mannered nose into someone else's well-furnished abode, but we speak only out of concern.
So, is it true? We don't know, frankly. But a dark buzz that made some speedy rounds yesterday (before disappearing into thin air) revealed that the golfer husband (not Tiger Woods, silly, Jyoti Randhawa, in this case) was spotted sneaking into his (girl)friend's house at the wee hours by an attentive neighbour. And that's the real reason why Chitrangda moved out of their Gurgaon home. Gasp! Who is this 'other lady' in question? And is Jyoti really having an extra-marital affair? Our heart sinks at the mention of this miserable prospect.
But it also makes us wonder – so Chits' relocation has nothing to do with her commitments to Bollywood? Well, the she-birdie definitely wanted us to think so. Should we believe her? We're skeptical, more so because our pretty actor and her husband have recently made some mushy confessions assuring everyone about the blissful state of their married life. Read those, haven't you?
But then if everything is so bright and shiny, why did such nasty rumours creep in and about in the first place? Misdoings of a jealous, unhappily married fan? Probably. We almost left it at that when we spotted the poster of I, Me Aur Main that compelled us to wonder: could the creative PR machinery of I, Me Aur Main be the reason?
It can't really be ruled out, you see. It has happened before. And we're more than eager to believe that it's all a publicity gimmick 'coz it effortlessly takes our minds off the ugly shaadi mein gochi buzz. That's how we're looking at it, blinkers, pink specs and all.
What about you, readers? Why do you think rumour mills are abuzz with the news on the Chitrangda Singh-Jyoti Randhawa split? And could an extra-marital affair (oh, how we hope not) be at fault here?