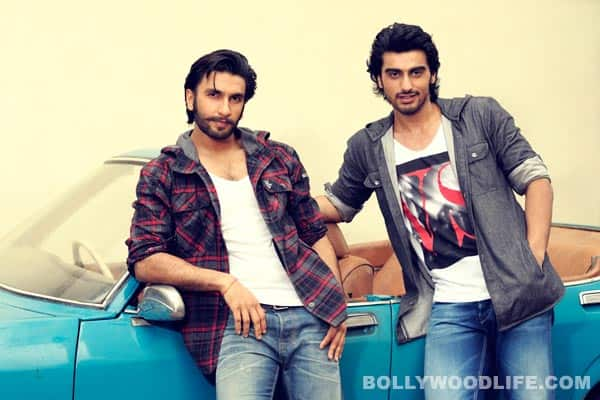 The Kolkata home where the Gunday co-actors shot has been renamed as Bikram-Bala Sadan
Arjun Kapoor and Ranveer Singh, who will be seen together in soon to be released Gunday, have got everyone talking with their electrifying bromance. And now we hear that the two handsome hunks have got a house in their name in Kolkata. Yes, the bungalow in Phool Ghaat where a large portion of Gunday was shot with Ranveer and Arjun, has been renamed as Bikram-Bala Sadan. Incidentally, Bikram and Bala are the names of the characters that Ranveer and Arjun portray in the YRF flick. The house has become really popular with the residents of Kolkata since the shooting began and the owners renamed the house hoping that the place will remain a tourist attraction even after the film releases.
Director of Gunday, Ali Abbas Zafar seems to be elated with this gesture, "When we heard that the owners are doing something like this, we were surprised. In the last 6-8 months a lot of people have been visiting that house and the owners will be opening it up as a tourist place once the film releases," said Ali.
However, this is not the first time when a spot in the city of joy has become popular with the locals. The Monalisa guest house in the heart of Kolkata became a tourist spot after Vidya Balan starrer Kahaani was shot there. Similarly, the Itachuna Rajbari, which was shown as Sonakshi Sinha's house in Lootera, is also quite famous with the tourists.
And now the Bikram-Bala Sadan is one more addition to this list.