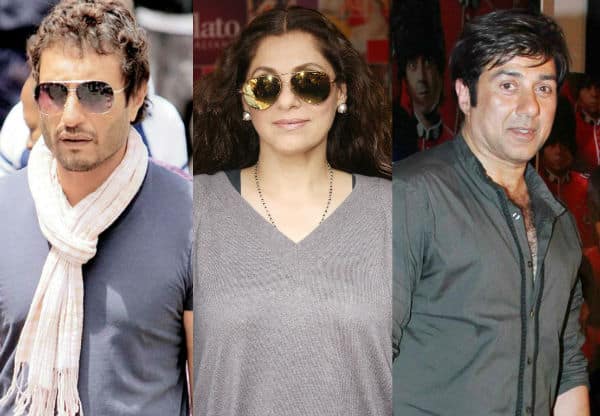 Dimple Kapadia introduced director Homi to Sunny paaji
Though Sunny Deol and Homi Adjania have been in the business of filmmaking for quite sometime now , their paths never crossed. But when Homi Adjania's upcoming film Finding Fanny's dubbing was done at Sunny's sound theatre in Juhu the two were made to meet each other by none other than Dimple Kapadia.
The actor has been an old friend of Sunny and has worked with Homi Adjania more than once. Hence she thought that her two good friends must get acquainted as well. Dimple called up Sunny and introduced him to Homi who was already a fan of Deol's elegantly done-up writing den.
As Sunny is not a man of much words he hardly spoke to the Finding Fanny duo but didn't fail to charm Adjania with his warmth and smile!