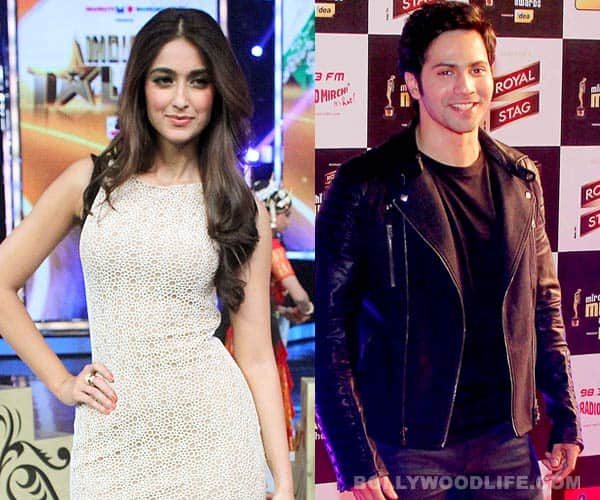 While shooting for their upcoming film, Main Tera Hero, Ileana turned out to be a life saver for Varun. But how?
Varun Dhawan, Ileana D'cruz and Nargis Fakhri are all set for their upcoming film, Main Tera Hero, which will hit the theatres very soon. And while shooting for the film, Ileana averted a major accident, we hear. Apparently Varun could have been seriously injured if Ileana hadn't been attentive at that moment. Wondering, what are we talking about? Well, here is a dekho.
There is a sequence which required Varun to jump on the trampoline to reach Ileana's Balcony. While shooting for the same, it started drizzling, leaving the trampoline and balcony railings slippery. Ileana stopped the scene midway, to make sure that the trampoline and the railings were cleaned up and dried before their shot could be continued.
"Yes, luckily I could use my presence of mind at that moment. If he had slipped, it would have been a nasty fall and Varun could have hurt himself pretty bad. I am extremely cautious and careful when I am shooting, but Varun is more impulsive and just dives into his shot which is great, but he ends up hurting himself", said Ileana.
Well, as Ileana was quite a Hero that day, wasn't she? She could almost replace Varun as the hero in the film. What say peeps?