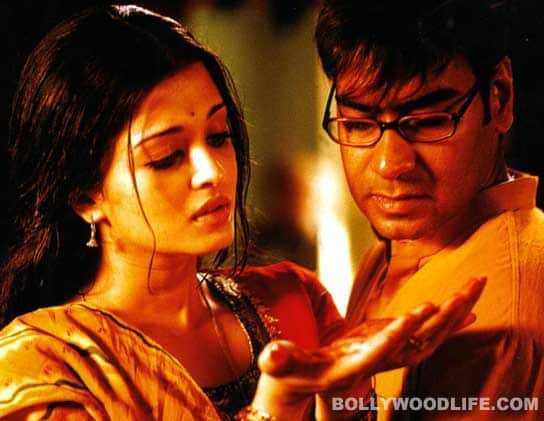 Our filmi folk come out in full force to do the song and dance routine with great enthusiasm. And some of those songs make history, adding colour to the cinematic skies
Clouds come floating into my life, no longer to carry rain or usher storm, but to add colour to my sunset sky. – Rabindranath Tagore
Bollywood songs speak of clouds that are full of joy, replete with tears, touched by nostalgia and coloured by romance. In the monsoon season there is nothing better like a rain song to add to the mood, the weather gods and the lords of music joining hands to make magic. A piping hot cup of tea, a plate of pakoras and some wonderful rain numbers – that's the perfect recipe to make rain a more delicious experience. And sometimes the songs are zara hatke, like a cashewnut in a bhajia, elevating the whole scene to a different plane, one where new charms spell a brand new enchantment…
Watch the compilation of some rain songs that you might have forgotten in this video:
[jwplayer mediaid="21569″]
Pani geela pani (Satya)
This one could be an 'indulgence' from lyricist Gulzar, but it captures the magic of the rain in the big, bad city. It features in a film about gangsters, murders and random morbidity, but soothes with its gentle tune and meaningful lyrics.
Rimjhim rimjhim (1942: A Love Story)
The duet features a crimson sari-clad, coy Manisha Koirala holding a flirty, frilly umbrella and responding to some ardent wooing from a dapper Anil Kapoor. This is one of the last songs composed by the late RD Burman – that itself puts it at the top of the pops for us.
Koi ladki hai (Dil To Pagal Hai)
This one faded somewhat from public memory, but it still makes the monsoon worth the slush and sogginess. Madhuri Dixit dancing with abandon, with Shahrukh Khan matching steps – this is well worth a listen and even a dekko!
Boondon se baatein (Thakshak)
Written by Mehboob and composed by AR Rahman, this beautiful song captures the loneliness of a girl who is sharing her thoughts with the raindrops. Just like the film, the song vanished somewhere amidst the Dhinka chikas and Munnis of Bollywood.
Piya tora kaisa abhimaan (Raincoat)
Though this one speaks of the ego of the male protagonist rather than of clouds, the rain lashing against the skyline in the backdrop causes goosebumps to erupt all over. Hats off to Rituparno Ghosh for not only using the song well, but also writing it with so much passion!
Boond (Wake Up Sid)
One of the highlights of Ayan Mukherjee's debut film is the rain in Mumbai and this song brings out the best of the city not just visually, but also with harmony and an evocative yet insistent pitter-patter.
Ghanan ghanan (Lagaan)
The brilliantly orchestrated song composed by AR Rahman is sheer bliss, rain or no rain. Add to that the sight of clouds, jubilant villagers and the way the song rises to a crescendo – all working together to cast a spell on the listener. It is almost as if the song really caused the Gods to shower down some rain-relief for the parched earth.
Sun sun sun barsaat ki dhun (Sir)
One of the most melodious rain songs ever sung by Kumar Sanu, this is a very romantic number. It features Atul Agnihotri and Pooja Bhatt, and occasionally flashes to locales where it isn't raining, but should certainly be heard a lot more!