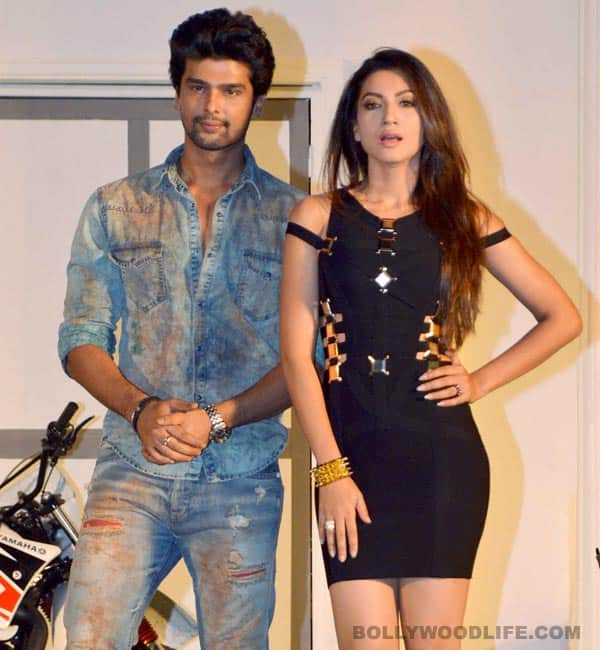 The lovebirds who met inside the glass-walled Bigg Boss house are now out in the open, painting the town red. Here's the latest goss about Kushal and Gauahar
We are sure you have heard about Kushal Tandon and Gauahar Khan's romantic escapade to France. Well, while in France, the couple got in some trouble with the Frenchmen, we hear. What happened, you ask? Well, Kushal and Gauahar had gone to watch a show, when a man spoke rudely to the latter. Obviously, Kushal couldn't bear someone being rude to his lady love and he gave it back the French man. Hear it from the horse's mouth!
Kushal was quoted by a website, "We had gone to watch the Moulin Rouge show and there were a few French people sitting at the next table. They were hooting at half-naked girls who were performing in the show. It was quite annoying and other people were getting disturbed, so Gauahar just told one of the guys to stay quiet. But instead of behaving himself, the man turned around and spoke rudely to her."
Though reports were doing rounds that Kushal and Gauahar were thrown out of the theatre after the incident, the Bigg Boss contestant has a different story to tell. He said that they enjoyed the show after the misbehaving Frenchmen were escorted out.
Well, irrespective of who was thrown out, it was really sweet of Kushal to protect his girlfriend like this, hai na? But on a serious note, we'd like to say that when in France, do as the French do, just to be on the safer side, no?