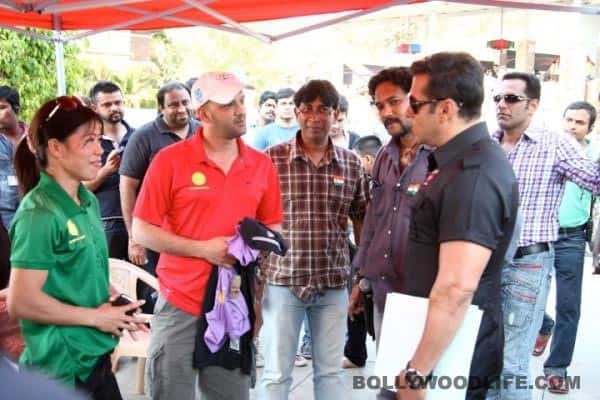 We came across a cool picture of the two superstars meeting face to face, and we have to say it's a priceless moment
Mary Kom has already made us proud with her boxing moves by ensuring a medal for India at the Olympics. And when we spotted a photograph of the sports diva sharing pleasantries with Salman Khan, we were quite excited. It definitely is one of those rare photographs that we would like keep as a part of our memorabilia. Salman is seen wearing his Bodyguard outfit in the photo and Mary is simply seen looking at him – we guess with sheer delight or great surprise. As MK is currently gearing up to win the coveted Olympics medal, we are sure even Khan is thrilled that he got a chance to meet the champion.
We think this is a fabulous picture. Perhaps, the next time we get to see Khan, he'd be shaking hands with Mary in the boxing ring. Now that would be quite an amazing sight, no? What do you think?