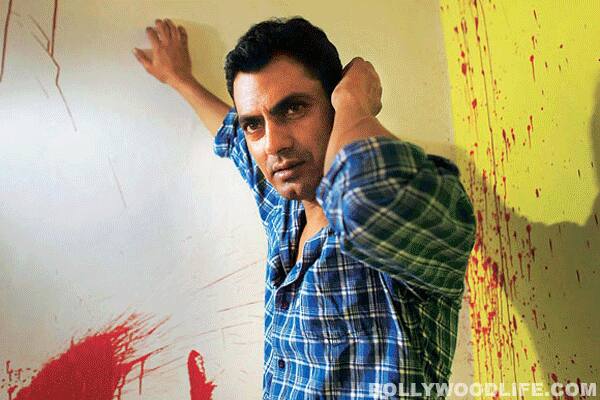 No designer was interested in making a suit for the Kahaani actor to wear at the Cannes red carpet
After years of playing odd roles in various films, Nawazuddin Siddiqui shot to fame as the Intelligence Bureau officer Khan in Sujoy Ghosh's Kahaani. This year he will be seen playing prominent parts in Aamir Khan's Talaash, Ashim Ahluwalia's Miss Lovely and Anurag Kashyap's Gangs Of Wasseypur. Presently Nawazuddin is at Cannes Film Festival along with Kashyap's team for the premiere of GOW. Though he isn't a part of Bollywood glitterati, he thought it would be great if a designer could make a suit for him to wear at the red carpet, but that wasn't possible as the designers gave him a cold shoulder.
Talking about the rude shock he received, he said, "I approached a few designers and asked if a suit could be made for my Cannes visit. They outright refused me as none of them could believe I was going to Cannes. I then went to a shop, picked out a suit material and gave it to a local tailor. And that's what I'll be wearing on the red carpet. Mujhe bahut bura laga (I felt very bad). But then I realised that I'm no Aishwarya Rai Bachchan. Actors from our industry go to Cannes to represent brands. Designers fall all over them pleading them to wear their outfits. But when an actor like me, who is going to Cannes to represent a film, approaches the designers, they outright refuse us. They don't think we are worthy of their outfits."
Wethinks Mr Kashyap should have taken care of all this so that the leading man in his film could save himself the embarrassment. Don't you agree?
ALSO READ: Nawazuddin Siddiqui: Why does Prateik charge Rs 1 crore for a film?