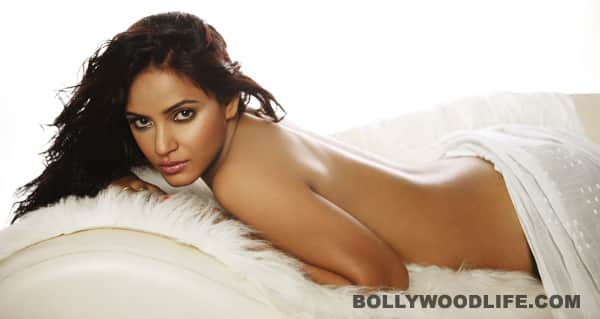 The Bollywood starlet is trying to establish herself in the Tamil film industry, but will this work?
'The script demanded it' is one of the most common excuses in Bollywood. Whenever a heroine who has refused to do something – like wear a bikini or kiss her hero onscreen – suddenly changes her mind, she insists it is because 'the script demanded it'. We've heard it, giggled at it, groaned at it, but this is one time we've actually sat up, taken notice and scratched our heads. Simply because the logic fails us. The act being justified here is so outrageously unhealthy that we can't help but tell you about it.
Remember Neetu Chandra? The hot Garam Masala girl? When her Bollywood career refused to go anywhere, she switched focus to South film industries. She's had two hits, but her latest Tamil film Aadhi Bhagavan has her going up in smoke. Literally. Neetu plays a chain smoker in her film, but she doesn't smoke cigarettes in real life. This left her in a quandary as she really loved the role and didn't want to give it up. She did the only thing she could – she started smoking. Nothing new, you might say. Even Abhishek Bachchan had done it for Sharaarat. But Neetu is not one to do things half way. If she's going to be a chain smoker on screen, she will be one in real life too. Neetu admitted to a tabloid that she smoked 50-60 cigarettes per day during the 20 days of the shoot. That's the only way she knew to get into the skin of her character. She also stated that by the end of it, she looked "cooler" smoking than her friends who are regular smokers did. And this from a girl who claims she hates cigarette smoke! Too bad that the script demanded it…
This girl is taking the concept of method acting to an all-new level. We wonder though what she would do if her next 'fantastic' role requires her to be a serial killer!