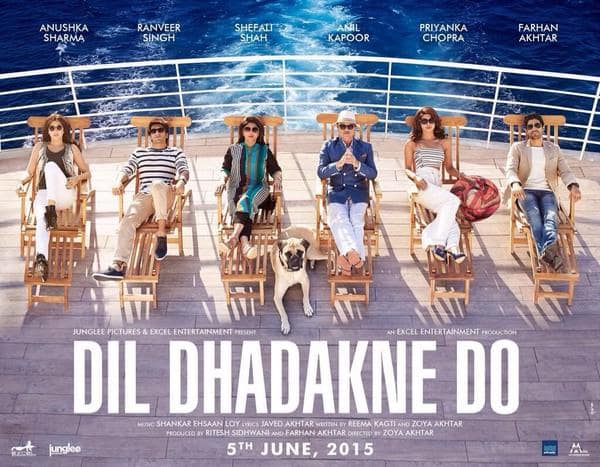 Zoya Akhtar had to face quite a few difficulties while filming her upcoming film
Zoya Akhtar might have finished filming her upcoming film, Dil Dhadakne Do starring Priyanka Chopra, Farhan Akhtar, Ranveer Singh, Anushka Sharma, Anil Kapoor, Rahul Bose and Shefali Shah, but reportedly the film, which was shot on board a cruise liner, got off to a not so good start.
According to a report in a tabloid, the ship was supposed to set sail from Barcelona on May 18 and for the next six weeks, sail through Spain, Italy, France and Tunisia, filming on the way, before dropping anchor in Turkey for another three week shoot.
But, on the scheduled day, following a technical difficultly, the ship, not only failed to sail, but also stayed put on the shore for the next seven days. However, Zoya continued to shoot on the stationary ship. The scenes which required the ship to be in motion were set aside. Thankfully, the ship started on the eighth day, and the cast and crew heaved a sigh of relief.
"Yes, the ship failed to start but we managed to get some work done even while it stayed put. We are film people, we know what adjustments to make and how," said the director while talking to the tabloid.
Well, now that is smart, isn't it?