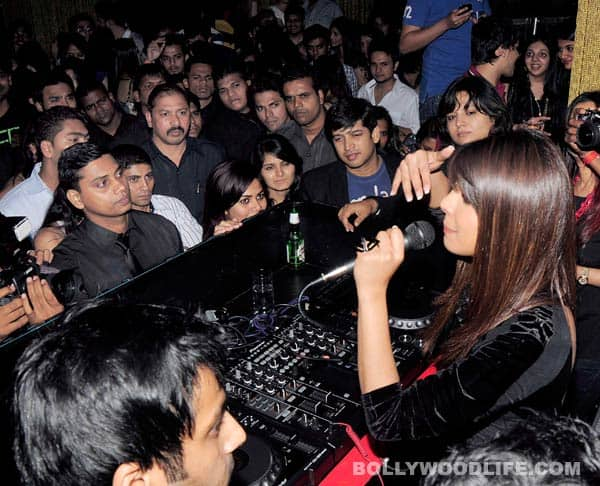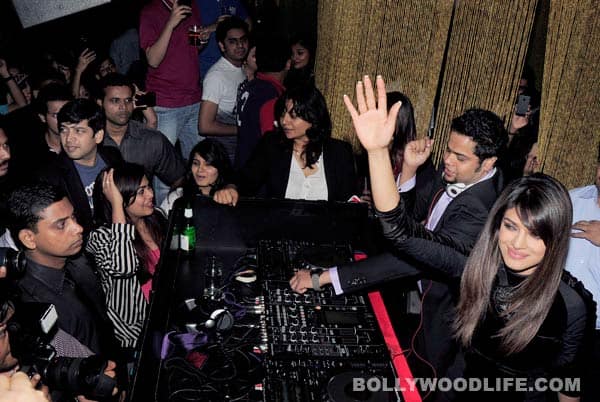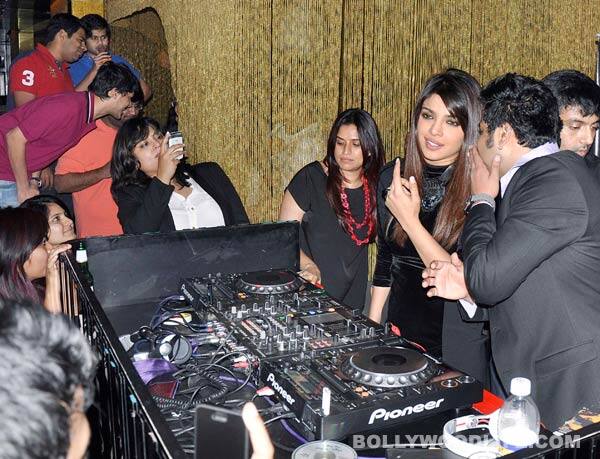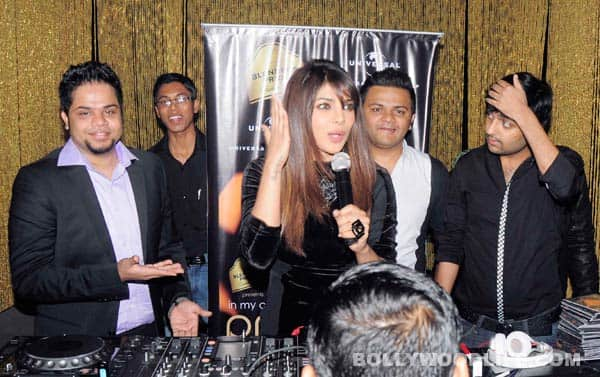 The Barfi! babe enthralled party goers by spinning a few groovy international tracks
Priyanka Chopra knows how to rock parties. The actor-turned-singer wore the hat of a DJ and delighted her fans who got a chance to witness a spectacular show as PeeCee spun some foot tapping numbers in some of the top notch clubs in the island city recently.The Barfi! actor DJ-ed and partied in Delhi and Bangalore a few days back and now it was the turn of India's financial capital Mumbai to feel the heat. Priyanka arrived at Club Ghost at 11: 45 pm on Friday night as fans waited for her impatiently. The gorgeous actor then quickly transformed into a DJ and even sang a track from her latest album Tainu Main Hot Lagdi. In this one-of-its-kind initiative by Bender's Pride Fashion Tour, Priyanka played DJ and spun some spunky music in clubs such as Hard Rock Café, F-Bar, Ghost and Hype.
Priyanka is already making waves with her debut single In My City featuring will.i.am and now after her DJ stint, we are eager to see PeeCee perform live. And going by the actor's confession, we don't have wait too long to witness her live music concert. "I will be performing live soon. We're waiting for a few more singles to come out so it can be a full on performance," tweeted Priyanka. We at BollywoodLife just can't wait to attend that one, what about you PeeCee fans?