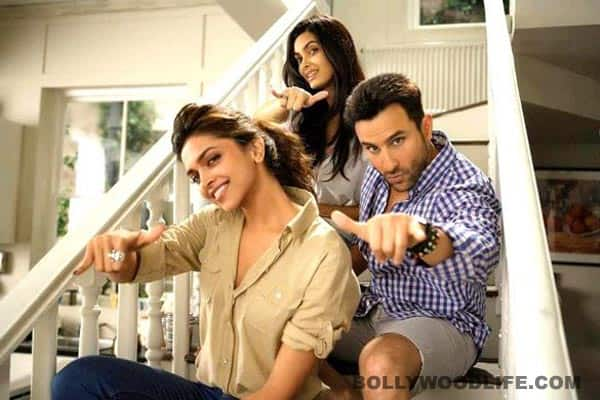 We all know that the Nawab of Pataudi Saif Ali Khan is always up to some mischief, but the Cocktail actor has now scaled new heights with his pranks
Saif Ali Khan just can't sit still. The 41-year-old is always on the lookout for opportunities to play his pranks on his co-stars. Recently, when Saifu was seen on the sets of his upcoming film Cocktail chatting quietly on his cellphone, everyone thought that the jumpy actor had managed to calm his hyperactive nerves. But Saif proved everybody wrong.
A closer inspection revealed that Saif had actually invaded his co-star Deepika Padukone's social networking account. He even started chatting with Dippy's fans and was laughing to himself. Saif did not stop there. He started conversations on behalf of Dianna Penty (the model is making her film debut in Cocktail). Saif kept the chat with the fans of the two hot babes going for a long time without revealing his true identity…until a true film buff asked Saifu a tricky question. Naturally, he was totally stumped and the truth was revealed.
After Saif was caught red-handed, he promised that he would never again chat on behalf of the two hot babes. Now that Saif's nasty habits are known, we think the Nawab's girlfriend Kareena Kapoor should keep her phone miles away from the prankster!