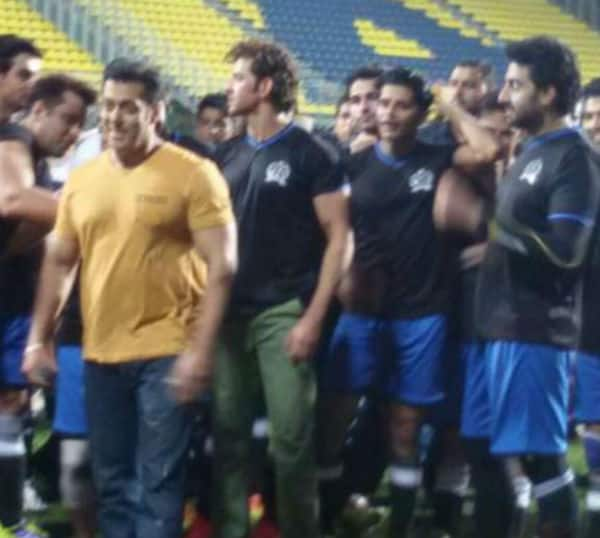 In one of the rare moments we saw the Guru actor and the Kick star of Bollywood share a cordial moment at a celebrity football match in Mumbai on Sunday evening
Abhishek Bachchan and Salman Khan haven't let their past (read: Aishwarya Rai) come in the way of being nice to each other. The two exchanged hellos and seemed warm in their interaction when they met each other during a celebrity football match organised by Aamir Khan's daughter Ira for providing shelter to stray animals.
In the past a lot has been written about how the two stayed away from each other in order to avoid awkward situations. However, a source reveals that Abhishek and Salman have both moved on and are extremely civil and polite with each other when they meet at such public events.
Not so long ago we saw the two exchange a warm hug at an awards platform leaving gossip mongers stunned. Well, certainly looks like it the season of friendship and hugs in B-town!