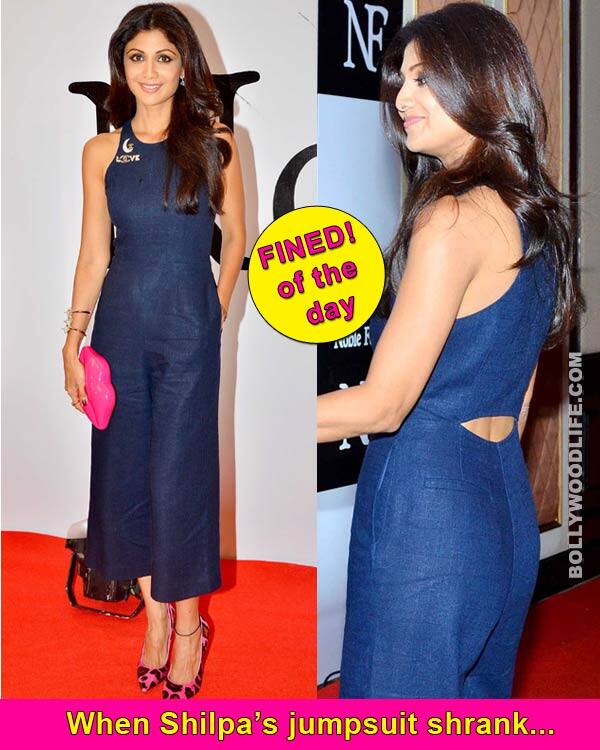 At a recent event, the actor proved that fashionistas are prone to disasters too
The usually prim and proper, Shilpa Shetty Kundra, was recently spotted at an event sporting an outfit that we believe was a jumpsuit. We are a little confused! Shilpa, please help us out here… did your tailor run short of the fabric or did your laundry guy shrink'em?
The laundry guy needs to be blamed for more than just shrinking, he seems to have forgotten to iron it as well. It wasn't the creases alone that were low key in the ensemble, the totally out-of-place cut at the lower back seemed like a desperate attempt at adding the hep factor which moved the look further towards, for want of a better word, tacky.
And as if the jumpsuit wasn't enough of a disaster, actor also decided to borrow her clutch from Barbie… not the best idea!
Now we don't particularly despise the pink pointed pumps, but Shilpa, it is okay to let go of your animal print mania once in a while.