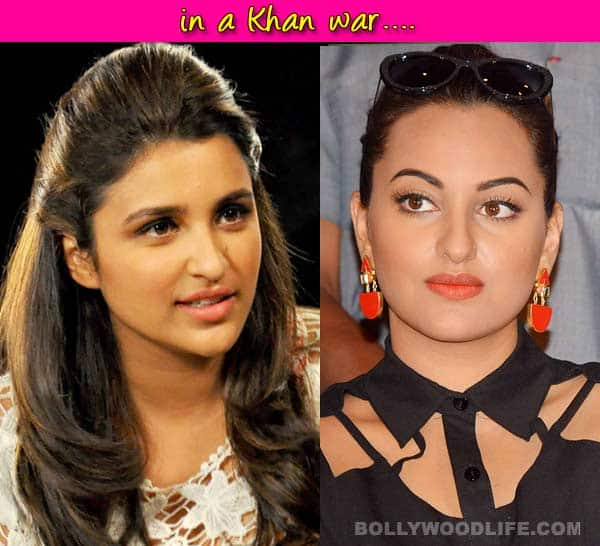 Priyanka Chopra's actor cousin and the Dabangg babe have a lot in common
Sonakshi Sinha and Parineeti Chopra apart from being terrific actors have also been under the fashion police's scanner. These beauties stand out from their contemporaries in many ways. Both have won more accolades for their onscreen performances than their red carpet appearances. However, this duo disagrees on one point.
In a recent interview the Ishaqzaade actor said, "I've turned down many films with the Khans. I didn't do those films because I had nothing to do in them. They were the hero's films. Had I done them, I would've been in the big league. But right now, I want to work in films where I have enough to do and show how well I can act."
Pari of course went on to say that she was misquoted later. However, when the Holiday actor was asked about being sidelined by her famous heroes she said, "I am very happy. I have no complaints. My career graph is going very good and that's for all to see. I don't know about the other celebs."
Well, having created hit records with the likes of Salman Khan, Akshay Kumar and Ajay Devgn we're aren't surprised that Sonakshi disagrees with Parineeti.