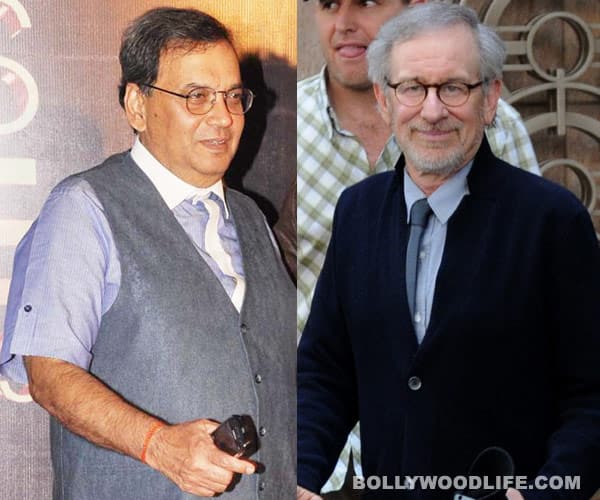 Our very own showman was more than delighted to meet and greet Steven Spielberg at a lavish party organised for the Hollywood filmmaker
Subhash Ghai just can't stop thanking Tina Ambani for introducing him to Steven Spielberg at a recent party thrown by Anil Ambani and Tina in honour of the Hollywood filmmaker. "Tina Ambani introduced me to Spielberg as a celebrity filmmaker of India, explaining how she was the heroine of my film Karz and that this film is still popular as a classic," informs Subhash Ghai.
Furthermore, Steven expressed his desire to watch Karz. "He humbly asked me if I was a director or a writer. I said both. He quickly said that I was a filmmaker," said Ghai excitedly, as the two stalwarts had a nice time conversing and enjoying the evening.
Apart from meeting superstars like Amitabh Bachchan, Shahrukh Khan and Aamir Khan, the Jurassic Park director was also seen hobnobbing with some talented B-town directors like Madhur Bhandarkar, Karan Johar and Mahesh Bhatt amongst others. And as far as Mr Ghai is concerned, his interaction with Spielberg was "very warm and friendly". What more can one ask for?