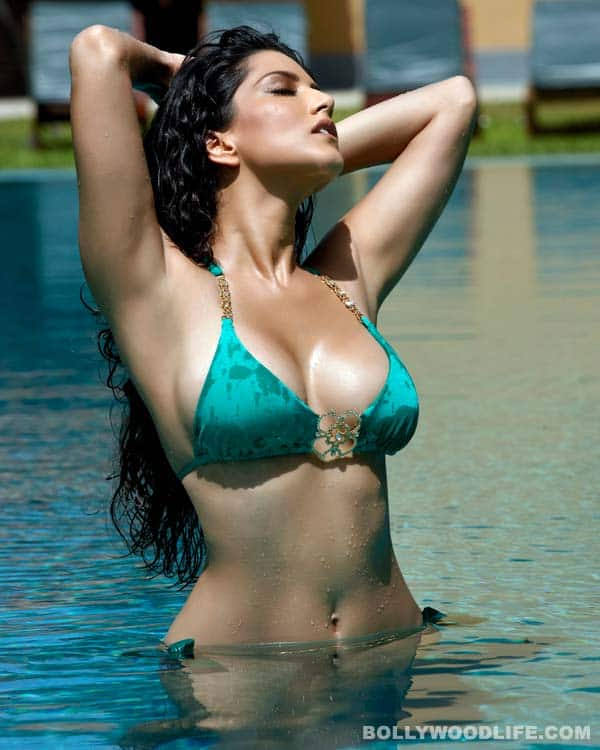 The Jackpot hottie is using Marathi phrases like Aai shappath and Aata majhi stakali quite fluently!
Sunny Leone is adapting well to the city of Mumbai. She, in fact, loves the island city for its vibrancy, its popular film industry and even loves the roadside paani puri. And believe it or not-Sunny is also learning Marathi to make her portfolio look interesting.
The Canadian pornstar turned Bollywood hottie is excited about her forthcoming release Jackpot, co-strarring Sachiin Joshi and Naseeruddin Shah. She will also be seen in Ragini MMS 2, doing bold stuff for the flick. Naturally, the babe is enjoying the attention and the moolah she is drawing in Mumbai. In fact, she is also making an effort to learn Marathi!
A secret birdie tells us that Sachiin Joshi is teaching the bombshell the local language and Sunny is picking up some popular phrases like Aai shappath and Aata majhi satakli quite fluently.
Looks like if Sunny progresses at this rate, she will definitely be seen shaking her notoriously famous booty to the tune like Mala jau dya na ghari, aata vajle ki bara…