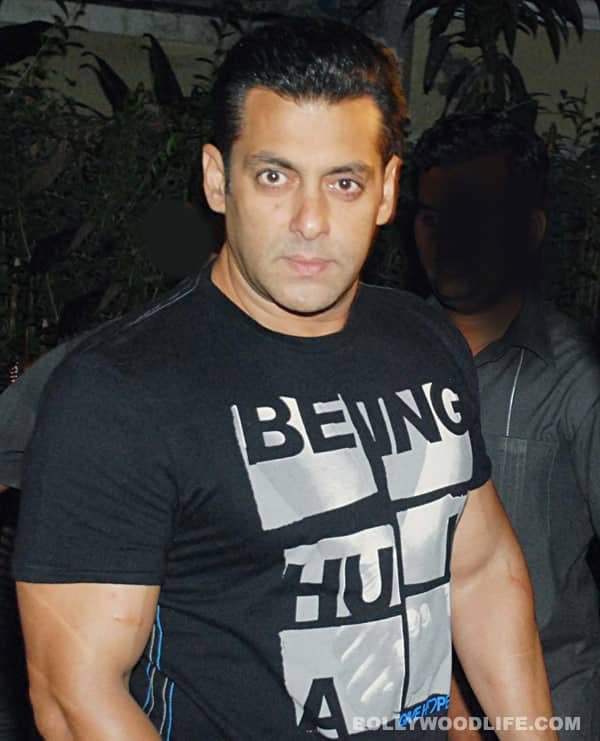 Most things change with time. But the Ek Tha Tiger actor's 'bad boy' image is certainly not one of those. And here's why we think so…
It sure is the season of bizarre rumours. And the latest one peeping out from behind the curtains tells a rather unbelievable story of Salman Khan hitting Katrina Kaif with a stick on the sets of Ek Tha Tiger. Ouch! The reason – Kat allegedly wore a cleavage revealing short dress. Ahem ahem.
The tattletale also goes on to tell us that it was Kareena Kapoor to the rescue when the damsel in distress aka Katrina called her up from the safe confines of her vanity van. And lo! Bebo dropped all work in her pretty little hand hand and rushed to calm the angry Salman down. Imagine the no-nonsense Kaif getting beaten up like that. Tch tch! Really sounds too far-fetched, doesn't it? Nevertheless, the rumour caught the attention of many. And made us wonder whether Salman Khan's bad boy image had a role to play in it all?
Why, even in the accident involving Sohail Khan's car that killed an elderly lady, it was Sallu bhai who got dragged in for no apparent reason. Probably 'coz the mishap reminded readers of the accident where Salman allegedly drove over people sleeping on the pavement in an act of drunkenness in 2002.
And all this makes us believe that people are finding it hard to forget the traits – reckless and possessive to the core – that have been associated with the Dabangg Khan for so long. Looks like Salman will have to try a li'l harder at 'being human', no? After all, first impressions are indeed the most lasting. Aren't they?