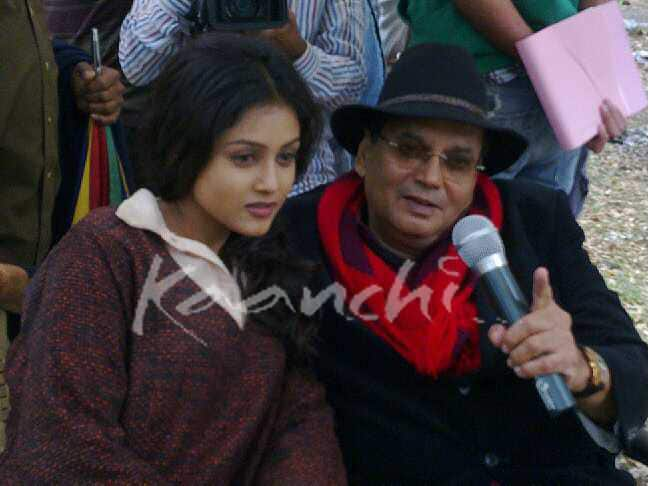 The mystery around Mishti starrer Kaanchi will be revealed in a few months
Kaanchi, which was slated for release on August 15 was first postponed to August 30 as Subhash Ghai wanted to avoid clashes with Shahrukh Khan's Chennai Express and Akshay Kumar's Once Upon Ay Time In Mumbai Dobaara. But Ghai postponed it dobara without confirming the release date. Finally, it's out that Kaanchi will now release on December 6.
Kaanchi stars the Pyaar Ka Punchnama actor Kartik Aryan and Ghai's Bengali find, Mishti. It also has veteran actors Mithun Chakraborty and Rishi Kapoor in supporting roles.
The musical drama, produced by Subhash Ghai under his banner Mukta Arts has its musical score done by Ismail Darbar and Salim Suleiman. The film unfolds the tale of an innocent girl whose life turns upside down when her father gets shot. It's the story of evolution followed by revolution.
As we know very little about Ghai's Kaanchi, we're glad that finally the mysterious Mishti will be out of the bag on December 6.