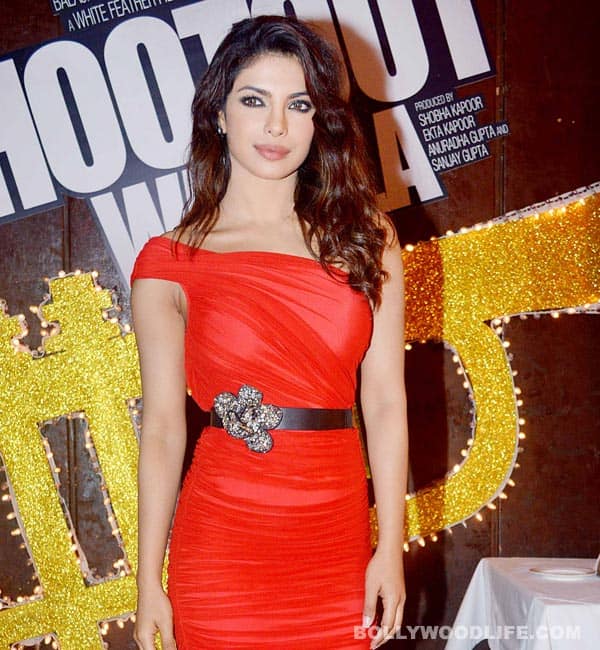 There was a time when this Exotic babe wouldn't hesitate to spill the beans about everything under the sun in an interview, even if it raised eyebrows. But wethinks that ever since PC stepped into the international music arena, the conversationalist in her has disappeared
Remember the vivacious Priyanka Chopra who set temperatures a-soaring when she appeared on Koffee with Karan along with her then alleged boyfriend Shahid Kapoor? The dusky beauty was fierce and even took jabs at Kareena Kapoor Khan. Now that was one of the most interesting interviews that Ms Chopra has given, mostly 'coz she wasn't trying to be diplomatically correct…except about her oh-so-happening relationship with SK! But the question is – has she consciously replaced what was interesting with what she thinks is safe? Now that she is going global with her music and the Disney movie Planes, is she trying to portray a Miss Goody Two Shoes image? Well, going by her recent interviews, it certainly seems so.
The Barfi! babe is all over the media internationally – be it newspapers, magazines or TV. Every other day there is something said about Priyanka and how she is going all out with her new single Exotic and her role as Ishani in Planes. While she turns up looking uber chic everywhere, the B-town beauty has nothing new to say. And though we can let her get away with that new found 'exotic' accent of hers – which is mercifully less twangily American than it has been – she should be fined for singing the same old raag again and again in every interview. Don't believe us? Check out her chats with various firang reporters online and you will know what we are saying.
We know that the Zanjeer babe – Pinky….really! – is too busy with her work to change things right now, but she needs to understand that her efforts will be in vain if she doesn't roll a little bit with the wave in her chats. All we are saying is – will the bold, feisty, outspoken Priyanka Chopra stand up and speak…please!