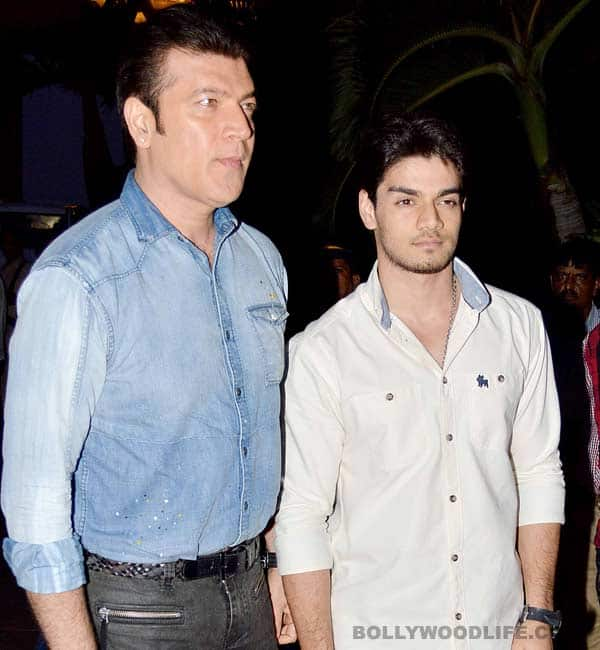 Aditya Pancholi reveals that his son Suraj was with his close friend when Jiah was found dead and hence there is no question of him being guilty of the Housefull actor's murder
On that fateful night of June 3, 2013 when starlet Jiah Khan allegedly ended her life, her boyfriend actor Suraj Pancholi was at the Novotel hotel in Juhu (Mumbai) with his close friend Karan Joshi (who is not a part of the entertainment industry). Suraj's father Aditya, harried by the sudden spurt of murderous insinuations, made this revelation after being pushed to a corner. "We've footage of Suraj entering the hotel, spending time there with his friend and leaving the hotel. Therefore, the question of Suraj's guilt just doesn't arise," says Aditya reacting to Jiah's mother Rabiya Khan's allegation that her daughter was murdered by someone very 'close' to Jiah.
Aditya now intends to get a restraining order against all reports and comments naming his son in the case, "We know what Jiah's mother is implying and why she is doing what she doing. Suraj is not the scared child that he was when Jiah's suicide toppled his world over. Today after spending 21 days in one of the toughest jails in the country and having been put under the radar for no fault, he has grown up. It is being implied that I have pulled strings to get my son out of jail on bail. If I was so powerful why would I have allowed my son to languish in Arthur Road jail for 21 days?"
Suraj, in the meanwhile, continues to prepare for his debut in the new-millennium remake of Subhash Ghai's Hero. "My boy is much stronger now. I am glad he learnt the bitter lessons so early in his life. This whole experience has toughened him," Aditya says. Ironically, it was Suraj's birthday on November 9, the day Jiah Khan's mother made the statement.
Text courtesy: DNA