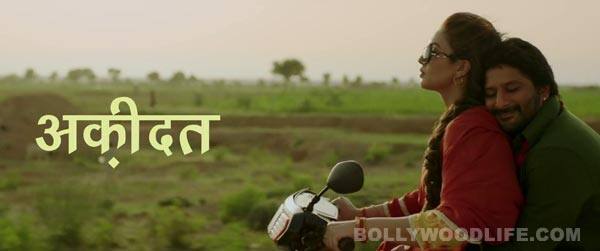 Arshad Warsi asks the vital question in this fun video made by Dedh Ishqiya team. Take a look!
We are looking forward to the release of Abhishek Chaubey's forthcoming movie Dedh Ishqiya-the sequel to the ffilm-maker's 2011 production Ishqiya. Chaubey portrayed a range of emotions and their quirky dynamics-from love to desperation and from passion to betrayal- in Ishqiya starring Naseeruddin Shah, Arshad Warsi and Vidya Balan in the lead roles. In the second installment Chaubey retains Shah and Warsi with two new ladies on board- Huma Qureshi and Madhuri Dixit Nene.
Now those who are wondering what Dedh Ishqiya is all about here's a video that can possibly tell you the basic premise of the movie. In this fun video you will hear Naseeruddin Shah describing the seven stages of love with his deep baritone. And if you feel that the veteran actor's urdu alfaaz are too hard to comprehend then you can listen carefully to Huma who is seen translating the 'key' words into English.
While the makers of this video are busy asking the cast and the crew of Dedh Ishqiya what stage of love they are in right now, Arshard Warsi asks the pertinent question- where does sex figure in this?
Watch the super-fun video and tell us which stage of love you are in BollywoodLifers and  try to answer Warsi's curious query too!