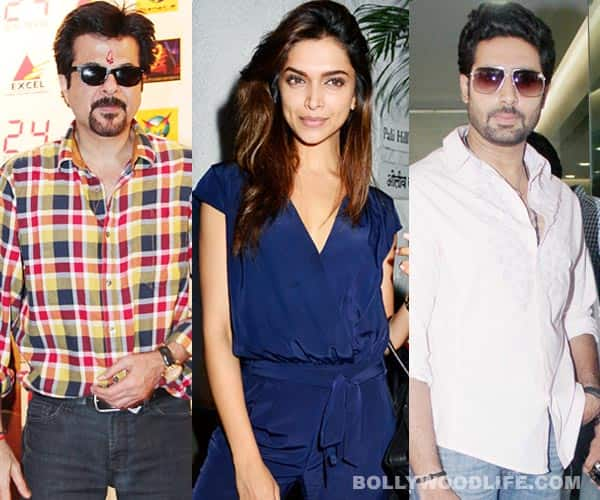 Surprisingly, quite a few filmi types will root for the Indian team at the biggest international championship event this year
Filmmaker Karan Johar was the first to be asked to join Indian Prime Minister Manmohan Singh on the opening night at the big-ticket event. But as he had said, "Life has been very hectic. When this invitation came through, I jumped at the opportunity. After all, it's a very prestigious event."
The internationally-acclaimed Bollywood actor Anil Kapoor was invited by his English filmmaker friend Danny Boyle to catch the sports live in action at the stadiums. Soon after that steel tycoon Laxmi Mittal dashed off an invite to Kapoor to attend the extravaganza. So now the Bollywood actor will be a part of the Indian entourage at the Olympics.
Bol Bachchan star Abhishek Bachchan, a sport enthusiast, will also be attending the big event. In an interview, AB junior confirmed the report and said, "I've always wished our players but this year I'm going to be right there, cheering for India at the Olympics! And I'm so looking forward to it."
One more sports fan in Bollywood, Deepika Padukone is trying to squeeze time out from the shooting schedule of Yeh Jawani Hai Diwani to attend. So far, these are the folks from B-town that we know are headed to London for Olympics starting this Friday (July 27).
But we are sure there will be a bevy of stars who will be cheering from the comforts of their plush homes. Like Amitabh Bachchan and Bipasha Basu, who have already revealed that they will be closely following 2012 Summer Olympics.
Will you be there?