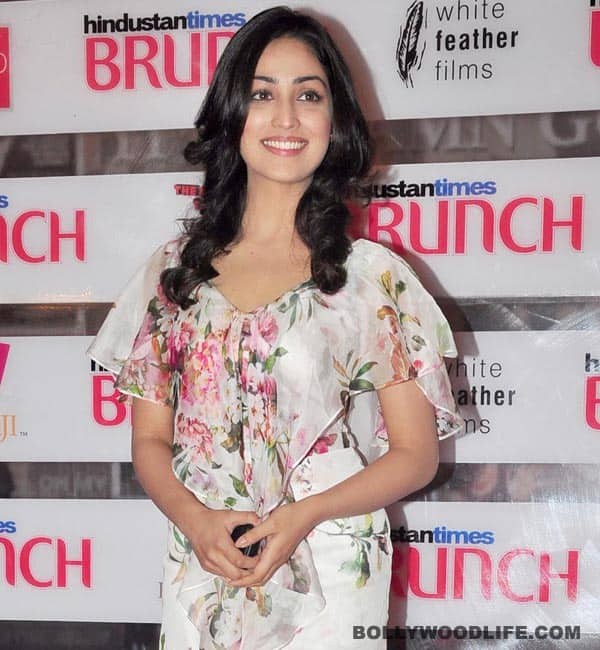 The Vicky Donor was smitten by this ancient Chinese form of dancing
While Bollywood actors are learning how to do the Samba or Tango even Indian classical dances, Yami Gautam has just learned an ancient Chinese form of dancing called the Qi Dance.
Says a source close to the actor, "Yami has been practising a new dance form called the Qi Dance which is a combination of the Qigong (ancient Chinese free-form dancing) and various dance styles. She took to it at a session in Bangkok where she was shooting for Action Jackson a few weeks ago. She heard of it from a friend's friend who lives in Thailand. It sounded super cool and fun and Yami was very thrilled to try it because she absolutely loves dancing! She took a trial session of the same for a week in Bangkok. Since it's a new concept, there aren't many trainers who specialise in it. She took the initial session with a trainer who trains people one-on-one at his studio."
But the training got Yami so hooked that she got herself a do-at-home Qi Dance DVD set. "Yami was kicked about the fact that the Qi Dance principles of rhythmic movement and energy flow helps burn as much as 433 calories in a single session. Yami who enjoys dancing really took to this form of fitness routine as it involved high octane dance movements. Since she is working with Prabhu Dheva, who always has high energy dance numbers in his films, the Qi Dance will come in handy for her. She has been practising for the last couple of weeks, for an hour thrice a week, no matter how exhausted from work she is. It's interspersed with her regular fitness routine that includes pilates and cardio."
The actor says, "I'm having a great time with it because it's a perfect combination of dance and elemental exercise that helps increase the melatonin and cardio vascular levels in the body. Being a dance lover, I found this form of fitness just perfect for me. It's always great to keep things interesting with your workouts and this has become a really fun addition to my weekly workout routine!"
What is Qi Dancing?
It is a combination of Qigong (ancient Chinese free-form dancing) and various dance styles which comes from the words Qi (our vital life energy or life force) and Gong (to cultivate). The practice focuses on tuning into the flow of Qi in your body and involves shaking, breathing and moving – expressing the Qi in our bodies through dance, music and movement.