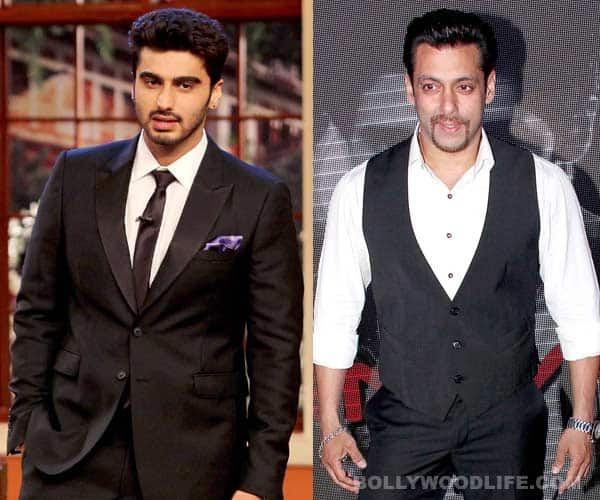 Salman has been instrumental in bringing Arjun in the film industry and the young actor is thankful to him
It's a known fact that Arjun Kapoor entered the showbiz industry under the guidance of Salman Khan. And while he impressed the masses with his debut film, Ishaqzaade, the actor also saw a low when his second film, Aurangzeb failed to get the audience talking. But the Gunday actor is not affected by the failure of his second film and he just couldn't thank the Dabangg Khan for that. "A lot of things stem in me because of the way he (Salman) conducts himself, the way he talks or approaches his work, and how he is not affected by success and failure. That is the biggest quality of Salman bhai that I appreciate. He has not changed for anybody. If he gives ten flops or hits he is still the same," Arjun said in a interview recently.
Arjun also says the most important thing that he has learnt from his mentor is that regardless of what happens in his professional life, he would not like to change himself as a person for wrong reasons. "I don't want success to affect me to that extent that I change or failure to that extent that I get sad, bitter and negative. Salman bhai has maintained that and has retained his core qualities nicely. I would like to learn that and imbibe that in personal life," he said.
Well, we just couldn't agree more with Arjun. What do you think, peeps?