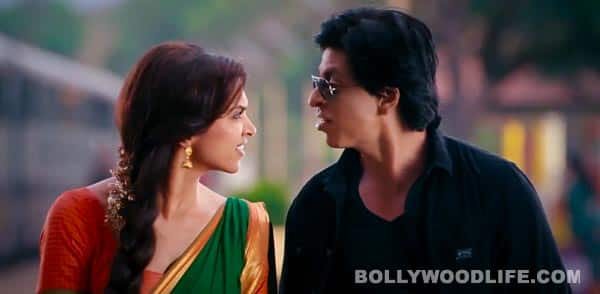 Cineswami analyses the censor board's annual report that places Bollywood on No.3 as far as certified films are concerned
It is perhaps apposite that Shahrukh Khan's Tamil dialogue heavy Chennai Express is breaking all sorts of box office records as recent statistics released by the Central Board of Film Certification (CBFC) reveals that South Indian cinema is the undisputable market leader in India and Bollywood has now been pushed to a distant third in terms of production. What a difference a year makes as they say. The CBFC's 2011 annual report shows that Hindi films were dominant, with 206 being certified, followed by 192 in Telugu and 185 in Tamil – this out of a total of 1255 films.
The 2012 report, released for bureaucratic and ineptitude reasons eight months into 2013, reveals that total films certified have rocketed to 1602, a whopping 347 films more than 2011. But here's the kicker – of the 1602, a staggering 262 were in Tamil and 256 in Telugu with Bollywood beaten into third place with 221. Malayalam is fourth with 185 and Kannada fifth with 128. Bengali and Marathi tied for sixth place with 123, followed by Bhojpuri with 87 and Gujarati with 72.
These statistics should be a slap on the face for anyone using the lazy shorthand Bollywood to describe all of Indian cinema. The 1602 films CBFC certified were in 35 languages, a testament to the linguistic diversity of the nation. To describe Hindi cinema as national cinema is an insult to the vibrant and, qualitatively speaking, superior film industries across the country. At least in 2011, Hindi films had the statistical majority. However, now that Tamil has emerged as the frontrunner, are the self-effacing Tamilians declaring their cinema as national cinema? They are not. They don't need to. Rohit Shetty has done their job for them by making Chennai Express where the South Indians are portrayed as noble and virtuous, even if their accents are all over the place.
In this Shetty is aided by his story writer K Subhash. Who is this mysterious Subhash, you may well ask. He is a former assistant of the peerless Mani Ratnam. He debuted as a director with the Tamil film Kshatriyan, starring 'Captain' Vijaykanth and Bhanupriya. He went on to direct Brahma and Pavithra. He remade Brahma in Hindi, starring Govinda, and also directed Akshay Kumar and Ajay Devgn in Insan. Subhash's biggest contribution to Chennai Express is not the execrable Lungi dance song. The 'meet me in the storeroom' scene is lifted whole from the Rajinikanth-starrer Muthu where it was a 'meet me in the garden' scene. Now that is true homage.
Shabash, Subhash.
SEE PICS: Shahrukh Khan's Eid party: Aishwarya Rai Bachchan, Madhuri Dixit, Hrithik Roshan, Dilip Kumar attend