It was sort of a kid's day out at the airport. Kajol was clicked by the paparazzi with her daughter Nysa. Kajol went for the monochromatic look for this outing, and Nysa picked a blue bomber jacket and looked cool.
While Kajol was coming back to Mumbai, Aamir Khan was leaving the city. He was spotted at the airport with his signature belonging – a blue blanket-cushion. There was no book in his hands this time, and it was probably because he had his son Aazad to give him company on the boring journey of the flight. Ira and Kiran Rao were also present. Maybe, the family is off for another holiday.
Also, let us not fail to notice the awesome boots that Aamir was sporting. That is so unlike him. He kept his sweatshirt and trackpants casual as always but added that zing of style with cool boots.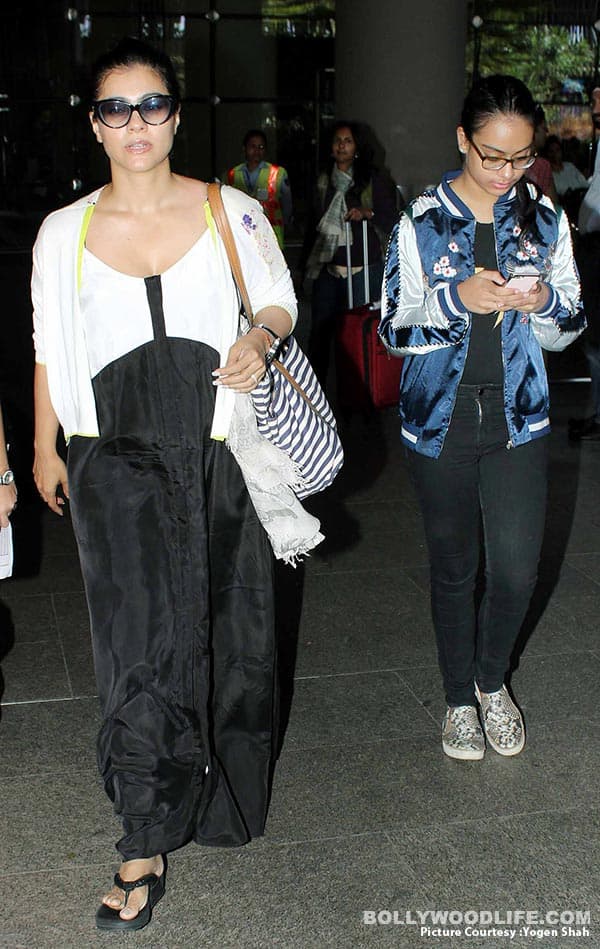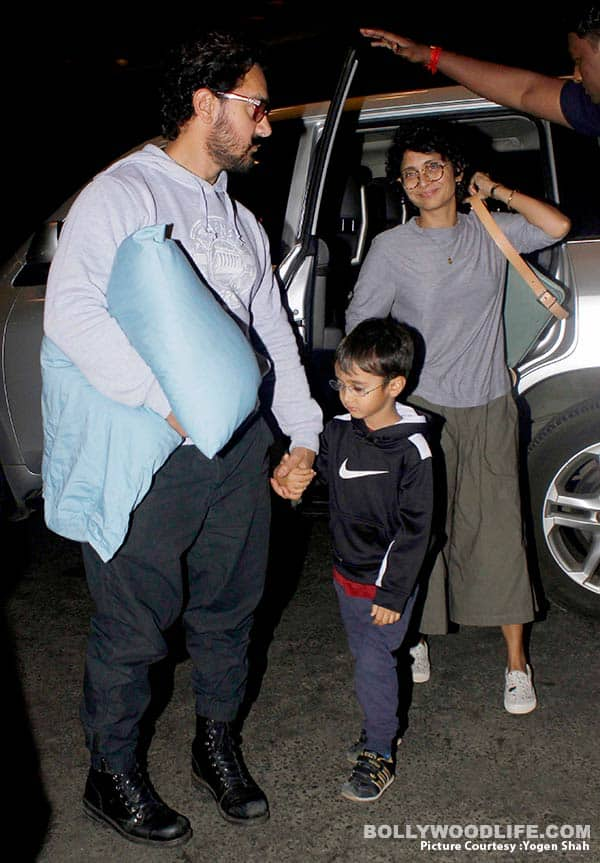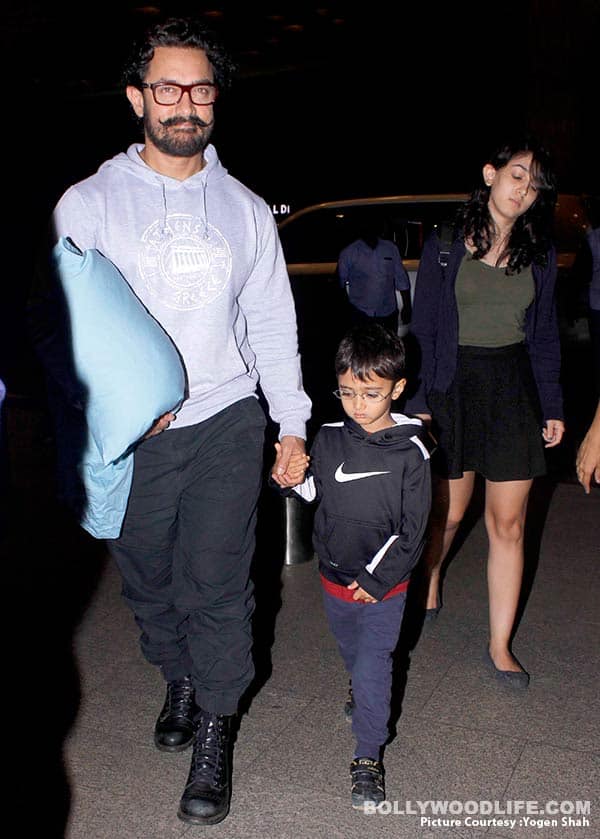 And these two were not the only ones spotted with their kids. TV world's most favourite couple Suyyash Rai and Kishwer Merchantt were also spotted with their baby. Don't get pumped up already. They did not have a baby. We are talking about the puppy they have recently adopted. They have named him 'Batuknath' – ain't that adorable? So, Batuknath came with his dad Suyyash to see off mumma Kishwer at the airport.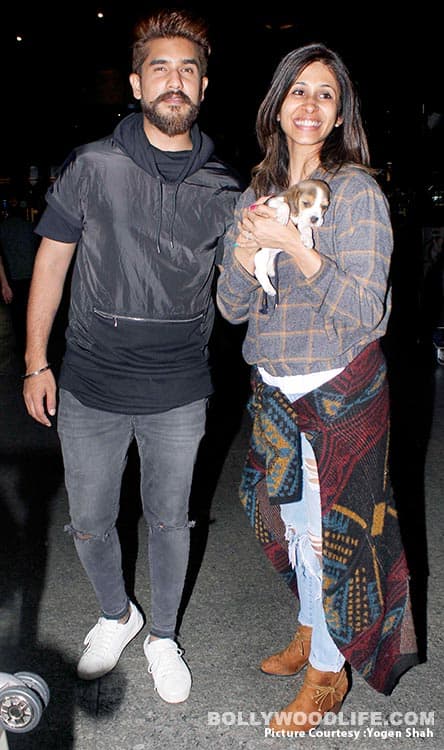 Kangana Ranaut, Sonu Sood, Suniel Shetty, Bobby Deol, The Great Khali, Deepika Padukone, Ranbir Kapoor, Sonam Kapoor, Vivek Oberoi were amongst the others spotted at the airport. Deepika seems to be in love with her jacket, as we spotted wearing it on several occasions. Interestingly, Suniel, Bobby and Khali were travelling together – giving us squad goals we never thought we had. Also, notice that Mumbai airport was sort of exes-reunion. Though at different times but Sonam, Deepika and Ranbir were there.