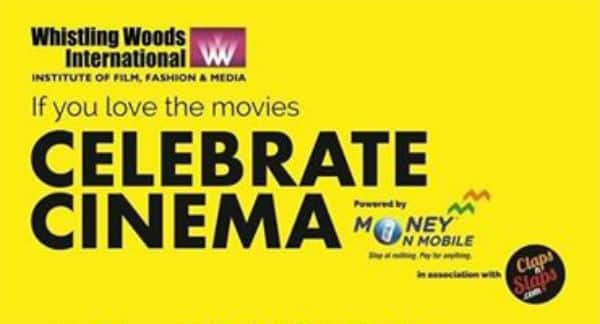 Veteran actor Rekha inaugurated the two-day festival thus beginning the celebration of cinema. Read on to know what happened on the first day…
A resplendent Rekha graced the Whistling Woods International's Celebrate Cinema festival with her presence as she inaugurated India's largest film, entertainment and education festival. The one of its kind festival opened for its third year. 
The inauguration ceremony was followed by a panel discussion on the new voice in Indian cinema. The esteemed panelists included Subhash Ghai, Alka Yagnik, Kumar Sanu, Mohit Chaudhary, Shruti Pathak and Toshi.The music marvels put forth interesting insights on how technological advancements have changed the face of music today. Ghai said that the soul of music continues to connect to the listeners and that remains as an unchanging essence of the field. The panelists even crooned some of their hits as the audience cheered!
Another panel discussion followed thereafter, that on socially responsible film-making. The panelists included celebrated film-makers like the national award winner Hansal Mehta, Govind Nihalani, Umesh Kulkarni and Batul Mukhtiyar. The thought-provoking and intellectually stimulating discussion had some intriguing points made by the socially-aware film-makers who said that one way to make socially responsible cinema is to subvert the money-mongering business of movies from within. They also said that the audience needs to be the most socially responsible entities as it is them who make or break a film.
The highlight of today's celebration was the one-on-one interaction between the Paa actor Vidya Balan and a bunch of kids ensued and Vidya seemed to hit it off with the invigorated children right away.
A variety of workshops on film-making, music, film editing constituted the first day at the Celebrate Cinema festival. Whistling Woods International paid a tribute to the acclaimed film-maker Balu Mahendra and screened his gem Sadma.
In all, the first day at Celebrate Cinema was a great success as cinema enthusiasts of all ages thronged to participate in each event. Looks like the Day 2 of the festival just cannot be given a miss!
To celebrate the growth of cinema with Whistling Woods International and some of the most sought-after names of the Indian film industry, register and visit the Celebrate Cinema Festival today at Gilm City complex, Goregaon.